First News

For

JANUARY 2020

<![if !vml]><![endif]>
Board Minutes
 November 12, 2019
Members present: John Travis, Christine Rodick, Angela Piccuito, Ron Dickinson, Diane Iverson & Kathy Hall
Absent: Jeanne LeBlanc
Others in attendance: Kelli McPherson, Cheryl Happeny, Cheryl Clark, Mark Iverson, Mark Hall
Opening prayer was given by Kelli McPherson
Committee Reports:
Search: discussion regarding the status of the church profile and the information that was approved at the All Church meeting. With the approval of additional funds at the November 3rd meeting, it is hoped that the Search Committee will now have the flexibility for negotiation with potential candidates. Discussion regarding the importance of sharing updates with the congregation in bulletins, the newsletter and in Wednesday Wonderings
Trustees: side door to parsonage garage has been repaired; driveway light repaired; church side door to be made more secure; fire alarm system to be checked
Treasurer: October operating $6,700, expenses $6,460, positive $240; YTD positive $20,880
Stewardship & Finance: interviewed 3 investment firms and plan to request 2nd interview with 2 of the firms
Fundraising: successful Pumpkin sales $9,170 actual sales, we keep 33% or $3,053.61 plus donations $269.60 for the total church income of $3,323.21
Bylaws: Bylaws have been reviewed and, in some instances, rewritten; recommendation is to submit the complete bylaw package to the congregation for approval at an All Church meeting with presentations prior to that with the opportunity for discussions and any questions
New Business:
Piano: an email was received regarding a possible donation of a piano to the church; it was noted the church currently has two pianos, suggestion was made to ask our organist to look at it to get her opinion as well as to ask Ann DeGrechie
Next meeting: December 17, 2019 at 7 pm at the church
Meeting adjourned: 9 pm
<![if !vml]>

<![endif]>  
BOARD SUMMARY
December 17, 2019
Present: John Travis, Ron Dickinson, Christine Rodick, Diane Iverson, Kathy Hall
Absent: Jeanne LeBlanc, Angela Piccuito
Others in attendance: Nick Abbatangelo, Mark Hall
The meeting opened with prayer led by Christine Rodick
Minutes of November 3rd: approved
Minutes of November 12th: approved as amended
John reported that Jeanne was resigning from the Board effective immediately due to personal obligations. Members accepted Jeanne's resignation with regret. It was noted that her knowledge and many contributions to the Board would be missed, and that she cannot be fully thanked for the many hours she has devoted to ensuring the smooth flow of information to the congregation.
Committee Reports:
Search: next meeting is January 5th following worship; there have not been any new applicants
Trustees: next meeting is January 8th; looking into a lease for a new copy machine; Marci is taking care of fire alarm system.
Stewardship & Finance: Nick reviewed the proposed budget for 2020; requested potential dates the Board could meet with the investment firm candidates
Bylaws: upcoming presentation dates are December 22nd and January 5th; handouts are available; it is hoped people will read them, and should they have any questions that they will ask them prior to the Annual meeting
Annual meeting date was confirmed to be Feb. 9, 2020 with a snow date of Feb. 16, 2020.
Next meeting: TBD as either Jan. 13th or 15th at 6pm
Meeting adjourned: 9:45pm
<![if !vml]>

<![endif]>
<![if !vml]>
<![endif]> The Men's Breakfast Group will gather on Saturday, January 11th at 8 AM at  Mo's Place in Hanson.  All men of the church are welcome.
  ~Nick Abbatangelo  
<![if !vml]>
<![endif]>
REMEMBER IN PRAYER
THOSE WHO ARE HOMEBOUND,  IN ASSISTED LIVING OR NURSING HOMES  
Bud Talpey at All American Assisted Living, Hanson.  Dorothy Brundige at home; Winnie Robinson  
<![if !vml]>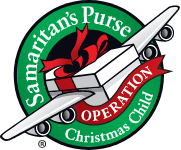 <![endif]>
<![if !vml]>

<![endif]> <![if !vml]>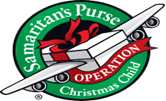 <![endif]>
 <![if !vml]>

<![endif]> WHITMAN FOOD PANTRY  Now more than ever, as the weather is cold,  donations are needed to the food pantry.  Financial assistance is always welcome so please be as generous as possible.  
Items most needed at this time are Progresso Soups of all sorts!  
<![if !vml]>

<![endif]>
<![if !vml]>

<![endif]>
Hello Everyone,
Christian Education met on Sunday, December 1, 2019. We discussed the upcoming pageant.
Advent Workshop was changed to December 8th due to the 1st being the weekend of Thanksgiving. Great turn out! Families and friends had a day full of laughter, music, fun, and lots of memories. If you missed this year do not worry there is always next year. Thanks goes out to Kathy Hall and Lauretta Boyce for organizing this important day. Thank you to those who assisted on tables: Jennifer Murphy, Kelly Lopes, Kathy Hall, Lauretta Boyce, Mr. Boyce, Mariam, Andrea Seaberg, Rachel Eaton, and Mr. Eaton who took lots of pictures. Please forgive me if I didn't include your name in the thanks, however, please know you are important and thank you. You are all important part of the success of the day.
The Children's Christmas Pageant was on Sunday, December 15th. The children always do an amazing job. Thank you to Rachel Eaton for organizing and directing this year's Children's Christmas pageant. It is always such a beautiful story. She changed up the scenery. The children did an amazing job. They are all special. My heart swells with such pride for them.
Lauretta Boyce thank you for making the HAPPY BIRTHDAY JESUS cake. It is so great to celebrate the birth of our savior. Did you get a piece or 2 of cake? I won't tell.
Next year save the week of August 3rd – 6th. Vacation Bible School (VBS). DISCOUNT if paid by June 1st $10/per child or $15/per family. After June 1, 2020 price will be $10/per child or $20/per family. Register early. New registration form will be on FCC's website and available just ask me. Let's NOT cancel due to lack of children.
Save the Dates (please note dates may be tentative but will be confirmed closer to the event-thank you):
Jan. 26th Craft Day
March 29th Craft Day
May 3rd Craft Day
May 31st Children's Sunday
Aug. 3-6th Vacation Bible School
The CE's next meeting is Wednesday, January 8, 2020 at 7:00 pm– guests are welcome anytime.
WORDS TO LIVE BY: A Monthly quote: January: Let's start the new year without fear.-----"Everything You've Ever Wanted Is On The Other Side Of Fear."- George Addair
God Bless,
Donna McGlinchey
Chair of the CE