First News

For

JULY & AUGUST 2019

<![if !vml]><![endif]>
SUMMARY
BOARD MEETING – Tuesday, June 18, 2019
Committee reports were circulated prior to the meeting.  Minutes of June Christian Education, Deacons, and Trustees meetings and May Finance Committee and Search Committee were accepted as presented.  Minutes from each group are posted on the bulletin board.
The Search Committee also reported that since the last meeting on May 19, they have since made initial contact with Rev. Patty Kogut, Conference Minister for the UCC.  She suggested a minor wording change to the profile that was finalized and approved at the May 20 Board meeting.  The profile is now posted on the national website.  A copy is available on the downstairs bulletin board.
A By-Laws Subcommittee is reviewing By-Law Article III (The Minister) and will work with the Search Committee on this article.  It happens that the by-law wording regarding the minister does not refer to either full-time or part-time, so the current by-law needs a little change.  The Board voted to approve changing the word "relationship" to "contract" in Section 2, paragraph 2.  Any By-Law changes will be brought to the congregation for final acceptance.
Ron reported good news of a $5,100 surplus in May with receipts totaling $10,290 and expenses of $5,190.  Receipts included a $3,000 check from the Board of Investment representing Quarter 1 interest earnings transferrable to the operating budget.  The year-to-date surplus is estimated at $7,260.  Final disbursement has been received from the Hughes estate and will be added to the money market account at Mutual Bank. 
Massachusetts has passed a new law named the Massachusetts Family Medical Leave Act.  All wages, salaries, and stipends to independent contractors are subject to a small withholding amount.  Ron has met with the Deacons to outline the effect on pulpit supply and organist pay.
The Finance Committee is working with Matt to refine procedures for data entry into Church Windows software and deposit procedures, including a trained back-up in the event of his absence.  New Sunday bulletin reports on previous week giving and monthly newsletter reports on budget performance have been fine-tuned to provide additional budget performance information.  Fund research is nearly complete.  Four CD's have recently matured and transferred into the money market account at Mutual Bank.  The committee has made initial contact with five outside portfolio management advisors with the plan to interview each firm, survey the church membership regarding investment preferences, and if favorable, make a recommendation for Board review and presentation for vote at an All-Church meeting.  The goal has been to make church budget performance and investment holdings more transparent and better understood with optimized results.
Next meeting is Tuesday, August 13, 2019 – 7:00.
REMEMBER IN PRAYER THOSE WHO ARE HOMEBOUND, IN ASSISTED LIVING OR NURSING HOMES
Dorothy Brundige at home;  Winnie Robinson & Bud Talpey at  All American Assisted Living, Hanson.                                 .
<![if !vml]>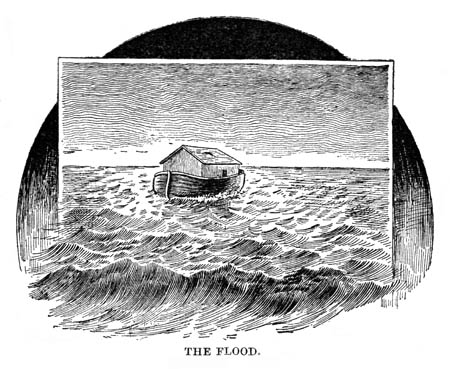 <![endif]>The Men's Breakfast Group will gather on Saturday, July 13th at 8 AM at Mo's Place in Hanson. All men of the church are welcome.  
  Nick Abbatangelo 
<![if !vml]>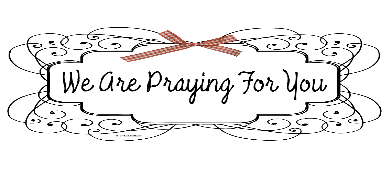 <![endif]> 
Thanks to all of you who knitted or crocheted squares for the Salvation Army "Keep America Warm" Afghan Project. I recently picked up the squares at the church and found that there were enough squares to make six afghans.  I continue to collect the squares, so please continue your beautiful ministry of knitting/crocheting to help others.  Please put your name on a slip of paper when you drop off squares so you can be thanked and acknowledged personally.
Marjorie Terzian
<![if !vml]>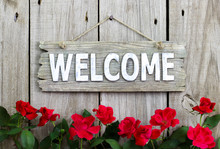 <![endif]>MINISTRY OF CHRISTIAN EDUCATION
Hello Everyone,
Our June meeting consisted of talking about Children's Sunday and Vacation Bible School. There was an ice cream social after the sermon on June 9th.
Children's Sunday went rather smoothly; Yes, a couple of speed bumps, but being united we made it through. All the children did an amazing job, just amazing!! Children love to participate in any way they can. I would like to thank Gail Clement very much for her support and organizing the children for their parts etc. The CE committee: thank you for your continued support, from getting the plants, to ice cream, and toppings. I appreciate all of you. The congregation: thank you for giving our children of the church encouragement and hope to grow in our faith.
Our Graduates:
Whitman Middle School: Trevor Dudis and Merri McPherson
High School graduates:
Caitlin Giammalvo from Whitman Hanson Regional High School and Timothy Murphy from South Shore Vo. Tech.

<![if !supportLineBreakNewLine]>
<![endif]>
All you graduates: Remember the future is yours. Dream big and Believe in those dreams!! Walk through your life with God by your side and you can face any obstacles and challenges in your way.
Thank you to the Sunday School Teachers: Andrea Seaberg, Kelly Lopes, and Meaghan McGlinchey. I appreciate your support in showing the children of our church our faith. Thank you, Rachel,; for running and organizing the craft days. We tried having the craft days this year due to minimal teachers. This way the children could come downstairs and not stay up during the sermon.
Sunday Sundaes will be here before we know it. July 7th – August 25th. There will always be 2 adults in the classroom. Please see below for the teachers who has volunteered.
<![if !supportLists]>· <![endif]>July 7 – Jennifer Murphy and Brandy Taylor
<![if !supportLists]>· <![endif]>July 14 – Gail Clement and Christine Rodick
<![if !supportLists]>· <![endif]>July 21 – Cheryl Clark and Lisa Smith
<![if !supportLists]>· <![endif]>July 28 – Jennifer Murphy and Lisa Smith
<![if !supportLists]>· <![endif]>August 4 – Gail Clement and Erin Smith
<![if !supportLists]>· <![endif]>August 11 – Jennifer Murphy and Kelly Lopes
<![if !supportLists]>· <![endif]>August 18 – Cheryl Happeny and Kelly Lopes
<![if !supportLists]>· <![endif]>August 25 – Jennifer Murphy and Angela Brundige
Vacation Bible School's theme this year is FRUITS OF THE SPIRITS! We need some volunteers for this great week. Monday, August 5th through Thursday, August 8th. Let's not cancel due to lack of volunteer helpers. The children look forward to this. It is nice and relaxing! Why not come out and spend some time with the younger generation. They may surprise you! They are so eager to learn. Let's not discourage them but open them up to our faith and watch them soak it up. Check out our new banner out front above the doors welcoming everyone. Please check out our website as the registration form should be there.
The first day of Sunday school for the 2019-2020 year is September 15th. Let's kick it off right! We would love to see our church grow. Bring your friends-the more the merrier. Jesus said, "Let the little children come to me, and do not hinder them, for the kingdom of God belongs to such as these. Truly I tell you, anyone who will not receive the kingdom of God like a little child will never enter it."
Please help! We could use some more teachers. Please see me. I have mentioned this before you can do a few days, months, or terms. You don't have to do the entire year any help would be greatly appreciated. A curriculum has been created for you. There is no guess work or planning. The children have activity sheets that they enjoy doing that follows the lesson theme. Every week they learn something, even if it is social skills and how to communicate without technology. You will not regret it take that chance.
Save the Dates (please note: dates may be tentative but will be confirmed closer to the event-thank you):
July 7th-Aug. 25th Sunday Sundaes
August 5th-8th VBS (9-12:00)
Sept. 15th Rally Day (first day of Sunday School)
Dec. 1st Advent Workshop
Dec. 15th Children's Christmas Pageant with a Happy B'Day Jesus cake
Dec. 22nd Children's Christmas Pageant snow day
The CE's next meeting is Wednesday, September 4, 2019 – guests are welcome anytime.
WORDS TO LIVE BY: A Monthly quote:
July: FAITH is not an emotion; it's a decision to stand on God's word!!
August: FAITH: It's all about Believing, you don't know how it will happen, but you know it will!!
God Bless,
Donna McGlinchey
Chair of the CE
A word, or two or three, from the <![if !vml]>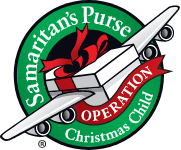 <![endif]>:
The deacons are available for any concerns or requests for assistance. There is a deacon of the month, but any one of us is available to help.
We do have access to area ministers and can help with contacting one for you.
Please help by notifying us if you know of anyone who is ill, has a special prayer request, needs a ride to church or would like to be visited.
We want everyone to have access to pastoral care if it is needed.
Yours in faith,
Ann DeGrechie  (617) 943-1629, Russ Greene  (781) 447-5047, Gail Clement  (617) 838-2842
 CELEBRATE OUR FAITH WITH SONG
Ephesians 5:19:  "Speaking to one another with hymns, psalms and songs from the spirit. Sing and make music from your heart to the Lord."
In July we will be celebrating our faith with song!
From the Sunday June 9th, until the Sunday, July 14th there will be song choice sheets in the pews. List your favorite hymns or songs - old or new- fast or slow.
Please invite your friends and neighbors to enjoy this special service as Linda, our talented organist, will lead us in song on Sunday, July 28th at 9:30 AM!
TWO MISSION/COMMUNITY FUNDRAISERS
Backpacks for Kids--Summer Mission Project  <![if !vml]>

<![endif]>
 Our summer mission project is collecting backpacks for Brockton children. Backpacks will be on sale during the summer so if this is a project that appeals to you, pick up some and have them ready to bring to church by mid-August. We collected about 25 last year and these were very much appreciated.
<![if !vml]>

<![endif]>Operation Christmas Child--Christmas Shoebox Project
 We're heading into the season of school supply sales and some have begun.  If you would like to be a part of the project, but not commit to doing a whole shoebox, we'd appreciate any school items that will fit in a shoebox.  Wooden 12" rulers and #2 pencils. Blunt scissors, erasers, 24-pack Crayola crayons, glue sticks, educational cards and card games are some of the items in our shoeboxes and cast less than $1 each when the sales are on.
 We also have some red, white and blue items for the holiday season.  Check our table of assorted items located along the ramp in fellowship hall.  ~Gail Clement and Carol Seward
Church Gardens
 Have you noticed?  Earlier this month all the gardens have had a new layer of mulch and been tidied up for the summer.  Flowers are blooming, the kousa is leafing out, rhododendrons have bloomed and the phlox along the Church Street stone wall has been showing color.
  Earlier the spring flowers bloomed along Broad Street and the Bradford pears put forth their dainty white blossoms.
  Thank you, Teresa Hayden, Jayne Foley, and Mark McPherson and his dad Brian.  We appreciate what you have done to make our church yard look very nice for the summer.  Enjoy the beauty of our flowers.
<![if !vml]>

<![endif]>