First News

For

MAY 2017

<![if !vml]><![endif]>
FRIENDSHIP<![if !vml]>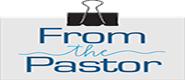 <![endif]>
Will you be a Friend?  Friends are needed to send greetings or make visits to those who can't easily get out to church for many reasons. 
We now have some pictures from the Easter season that make good conversation starters and there are also funds to help with postage costs or for visits, taking a small plant or flower.
This is all in the beginning stage and suggestions for being a friend are most welcome.  Let Gail Clement or Carol Seward know your thoughts and suggestions.
REMEMBER IN PRAYER
OUR MEMBERS AND FRIENDS IN THE MILITARY
including Colin McLaughlin, grandson of Nancy & George McLaughlin, who is now stationed in Kuwait.  
(If you know of other members or friends in the military, please let us know, so their name(s) may be added to this list. Thanks)  
REMEMBER IN PRAYER
THOSE WHO ARE HOMEBOUND, IN ASSISTED LIVING  OR NURSING HOMES
Dorothy Brundige, Priscilla Caskin at home; Mildred Iverson; Jean Jahnke; Barry Leavitt;  Jennie Mayer, Life Care Center, West Bridgewater; Winnie Robinson & Bud Talpey, All American Assisted Living, Hanson; and Marion Whiting,  Braemoor Nursing & Rehab, Brockton.
<![if !vml]>

<![endif]>
Our prayers and sympathy are with the family and friends of David Sliney and James Duggan, the grandfather and father,  respectively, of Marie Osbourne.  
Our prayers and sympathy are with the family and friends of Dottie Cameron, who died on Wednesday, April 19th.  Her funeral was held on Saturday, April 29th at 10:00 AM in the chapel of St. Joseph's Manor in Brockton MA.
PLEASE PRAY
<![if !vml]>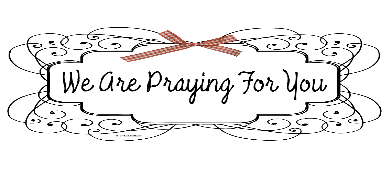 <![endif]>
The following young people are preparing to receive the Sacrament of Confirmation on Sunday, May 7th. Could you keep them in your prayers during this time of preparation?
 The Confirmands are: Dehlia Brundige, Audrey DellaBarba, Makenzie Dudis, Meghan Ford, Tom Ford, Mackenzie LeMieux and Alec Moules.
CAN YOU HELP? <![if !vml]>

<![endif]>
The PRE-K & K/G Church School Class would like to invite you, the congregation, to help "Give the Gift of Hope". They will be donating their "Pennies from Heaven" to Heifer International. A table will be set-up during fellowship so that you can bring them your pennies. Their goal is to raise $800 for the animals they have chosen. Any "Gift from Heaven" is always welcome and appreciated. Help us make a difference! Thank you. ~PreK-& K
<![if !vml]>
<![endif]>The Deacons Corner!
The Deacon of the Month is Ann DeGrechie.
Happy spring to all!
Steve, Matthew and I came to this beautiful church back in the late 80's when Rev. Skip Dickerson was the minister. What an active church it was back then. Steeple raising, two youths attending the World Youth Conference in Idaho, multi church picnics, Holiday fairs, Christmas pageants and teas are just a few.
I am the person that helps our children light our altar candles each Sunday morning. I also have taught some of them the song "Jesus Loves Me" in sign language.
On Sunday, May 7th, seven of our youth will be confirmand into our church proclaiming their faith in Jesus.
May 14th Mother's Day: in honor to all-Happy Day! 
May 20th Armed Forces Day: Thank you all for serving.
May 29th Memorial Day: The day to remember all who made the ultimate sacrifice for our freedom.
If you have any comments, questions or concerns during the month, contact me (phone number in printed newsletter).
The power of love to all,
 Ann
<![if !vml]>

<![endif]>
The Men's Breakfast Group is scheduled for Saturday, May 13th at 8:00 AM.  All the men of the church are welcome to join us.
 Bob Durand & Nick Abbatangelo
<![if !vml]>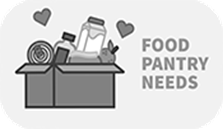 <![endif]>
  RUMMAGE SALE 3/25/17
Sale  $1,094.00
Savers Donation $488.00
Willow Tree Nativity  $150.00
Lenox China $80.00
Spodes Jewel Copeland China $30.00
TOTAL  $1842.00
The proceeds are being split, half between
Mainspring and half for Operating.  
 

 

MANY THANKS
The Confirmation Class would like to thank everyone for their support and generosity. The Spaghetti Supper was a great success and raised over $500 to offset the cost of the upcoming Confirmation Retreat.  We appreciate all who helped in any way support our fundraising efforts. God Bless!
STRENGTHEN THE CHURCH
Special Offering for May
Strengthen The Church (STC) is a special mission offering to reimagine and build the future of the UCC. Shared at the conference and national levels, STC largely supports youth ministries and full-time leaders for new churches in parts of the country where the UCC voice has not been heard.

As God calls our congregations to be the "church" in new ways, your generosity will plant new churches, awaken new ideas in existing churches and develop the spiritual life in our youth and young adults. STC funds will also be used to award grants to help congregations communicate the "God is still speaking," message. Please give generously to "Strengthen the Church" on Sunday,  May 14th.
<![if !vml]>

<![endif]>THE MISSION CORNER
THE SALVATION ARMY KEEP YOUR NEIGHBOR WARM PROJECT
Thank you, knitters, and crocheters for your participation in the Salvation Army's project. As of April 13, 2017, 9457 squares have been sent or enough for 193 afghans/lap robes. 
Veterans needs and local families have been helped by our work.
  With much appreciation,
  Marjorie Terzian, Coordinator
UPCOMING VENDOR FAIR
Our Spring Vendor Fair is being held on Saturday, May 13th from 9:00-2:00 to raise funds for the Mainspring Ministry here at FCC Whitman. Donations will be needed for our lunch room as a light lunch will be served. Please plan to join us.
CHI KAPPAS
The May meeting will be held on Wednesday, May 24th at 1 pm.  Dianne Marcus and Joan Pratt are hostesses for this meeting.
 OUR BRADFORD PEAR TREES
Now is the time to stop and look at our 2 Bradford ornamental pear trees. as they are in full bloom and beautiful to see.
As many of you remember these were given in honor of Sarah Iverson Courtney at the time she was ordained at our church a few years ago. 
CHRISTMAS SHOEBOX PROJECT
If you don't have a shoebox to fill yet, some will be available soon for filling for this year's shipment to children anywhere in the world who receive no other Christmas gift.
Information about items typically used to fill shoeboxes will be available next month.