First News

For

APRIL 2020

<![if !vml]><![endif]>
A Message from the Board to Our Church Family
We just want to let you know we're here for you, continuing to keep the church's best interests uppermost in our minds & hearts. We encourage everyone to reach out by phone, email, or notecard to a few people as you are able. And please be in touch with any one of us with your thoughts, suggestions, concerns, or questions.
We also wish to say a special thank you to our dedicated Diaconate for all that they're doing to tend to our spiritual needs during these trying and difficult times.
Above all, be safe and stay healthy, and take the utmost of care in this unprecedented time.
Our faith is certainly being tested, and we must believe that God will help us through this.
  John Travis, Board Chair; Jeanne LeBlanc, Clerk, Angela Brundige, Ron Dickinson, Kathy Hall, Diane Iverson, Angela Piccuito and Christine Rodick
******************************************************************************************************************************************<![if !vml]>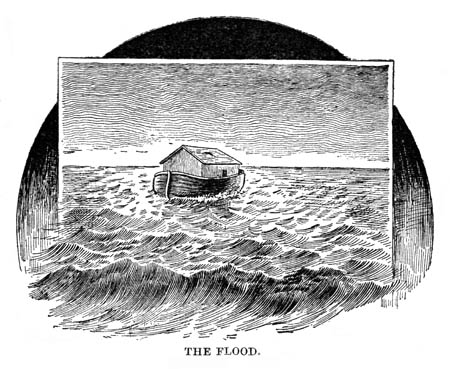 <![endif]> Hello Everyone,
Christian Education met on March 4, 2020. 
Please have faith in God he will take our hands and hearts and lead us through this.
Teachers and helpers are needed. As I mentioned, in the last couple of months newsletter I will be taken a step back from teaching. Not to put guilt trips on anyone but see it in your heart to step up. I am reaching out and asking for help. I am burning out and need a little respite. Now is your opportunity! There is NO guess work or lesson planning. You do not even need to have children enrolled in Sunday School to participate and volunteer but if you do why not assist? My door is always opened. Even if you can only teach 6 days, 4 days, or even 2 days that helps me. If you offer and a couple of others do too then I have weeks covered even months. I can go around with a clip board like Sundae Sundays, but I am asking if you will come forward before that. We are going to continue having craft days. We need this since our teachers and helpers have other engagements and will not be able to be there for the class. This is another reason I ask for teachers and helpers. On the days we have no teachers, the children will be staying upstairs during the sermon. I have tried numerous ways to ask for help. I would like to thank the teachers we do have (Andrea Seaberg, Kelly Lopes, Meaghan McGlinchey and Gail Clement) for helping. I would also like to take this time to thank Rachel Eaton for the craft days. This has been a tremendous help.
PAJAMA SUNDAY was cancelled for March 22nd. Come next year. It's sure to be another great time. This is not just for the children of our church. We are ALL children at heart.
Children's Sunday is Sunday, May 31st. Please let me know any graduates. I do not want to guess this year and forget anyone.
We have great news! We would like to collect things for another time capsule. Please pass in any memories, pictures, or items you would like other generations to see and include let us know by May 31st. This way we can figure out the size and material for this time capsule to be. The children are already thinking of something they want inside. You never know some of our younger generation will be our age when it gets opened and they may remember what they added. Aren't those the memories we want to instill in our children? We would like to dedicate a Sunday possibly in June to close the time capsule. This should give you time to think of what YOU want to include. A letter for the future generation with your knowledge of the church and/or memories is the best suggestion. If anyone has an old directory with pictures so future generations can put a face to names that would be an excellent addition.
Save the week of August 3rd – 6th. Vacation Bible School (VBS). DISCOUNT if paid by May 31st $10/per child or $15/per family. After June 1st price will be $15/per child or $20/per family. Register early so we can get an accurate headcount. The new registration forms are now available on FCC's website. I will also send a registration form and flyer home with the children and advertise in our weekly bulletin. Let's NOT cancel due to lack of children.
Heifer International is here. The children are asking for "PENNIES FROM HEAVEN", let's help them reach their goal again. Look for their informational pictures and their penny collecting jars. They will be sitting during fellowship with smiles on their faces.
Save the Dates (please note, dates may be tentative but will be confirmed closer to the event-thank you):
May 3rd Craft Day
May 31st Children's Sunday
July 5th-Aug. 30 Sundae Sunday
Aug. 3-6th Vacation Bible School
Sept. 13th Rally Day
Dec. 6th Advent Workshop
Dec. 13th Children's Christmas Pageant
Dec. 20th Happy Birthday Jesus
The CE's next meeting is planned for Wednesday, April 1, 2020
WORDS TO LIVE BY: A Monthly quote:
April: Faith is not an emotion; it's a decision to stand on God's word.
God Bless,
Donna McGlinchey
Chair of the CE
<![if !vml]>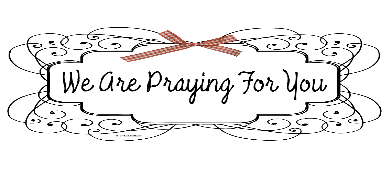 <![endif]>
<![if !vml]>

<![endif]>  
Pie Day Celebration Results
<![if !vml]>

<![endif]>
Thank you to everyone who helped make Pie Day a delicious success!
Who knew Banana Blueberry Pie would taste so good!!!!!
With a lot of hard work and lots of fun the total receipts for the day were $710.00
We will be doing this again next year for sure!
Collection for Conway House ended with several bags of donations.
There were lots of blankets, sheets and towels along with some hygiene products.
Thank you for donating! The items given go a long way to helping a family in need.
Miriam Theodore and Linda Brown San Martin will lead us in April Worship with recorded services.
They will be posted on Facebook and there will also be a link to YouTube.
In process is having the recording linked to our Website as well.
A very special THANK YOU to Kelly Lopes who is our technical guru!
Kelly spent the entire day getting our first recording out to everyone!
Holy Week services will be recorded except for Maundy Thursday; however, Palms will be available on Palm Sunday.
Palms will be placed on the front steps of the church for folks to drive by and pick up.
If you have a person you know who cannot get out of the house, please consider taking them a palm and leaving it in their mailbox for them. Take a ribbon and tie a note around the palm so they know they are being thought about. And don't be surprised if you see the Easter Bunny outside the church on Easter morning!
If you are taking a drive that morning swing by and wave hello. <![if !vml]>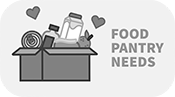 <![endif]>
Please let Gail know if there are any questions, concerns or joys to share.
For the time being Wednesday Wonderings will be a great way to communicate with each other.
A list of those who need our prayers will be listed each week. Please send any names that need to be included.
I would love to hear what everyone is doing to keep from going stir crazy while staying home.
Your stories can be shared and help those who need a smile or give them an idea to try themselves.
We can stay connected with faith and raise spirits at the same time!
Gail's contact information is: (617)838-2842 or iamgjc@icloud.com
<![if !vml]>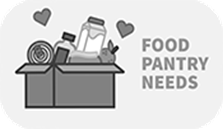 <![endif]>
 "The Way" . . .  A Word from the Finance Committee
As we reach out to you, we hope this finds you safe and well. None of us ever anticipated our world being so different and so suddenly. As the church moves to online services, we encourage church members to continue to give what you can as you are able. We can't congregate together, but we can modify how we give.
Pledge payments and gifts can be mailed or dropped off in the church mail slot near the parking lot door. Online gifts are another option and simple to sign up for. Simply visit the church website - http://uccwhitman.tripod.com and click "ONLINE WEBPAY" in red below the picture of the church. You get to decide the amount and the frequency (One-Time, Weekly, Monthly) and the start date. You can choose to pay by credit or debit card, checking, or savings.
We especially treasure our people now more than ever. Keep safe, stay well, and be in touch if you have any questions. We include this year's Stewardship letter with appreciation for everyone's efforts.
2020: The Way . . .?
As we prepare for the upcoming year, we are drawn to "The Way" and the picture, words, and message that it brings. This letter is intended to be a meditation, a spiritual reflection on what the church means to you. We ask that you save this letter until you have a moment to reflect on the future of the First Congregational Church of Whitman.
In only a few weeks, we'll be turning the calendar to celebrate the New Year. This is a time when many people think about a fresh start and what they'd like to accomplish in the year ahead - a resolution, a step toward doing something that moves our life in a positive way. So, too, the church will find its way in 2020.
Through Whitman Congregational Church, we share a particular way of being Christian and being a church. We are not alone. The early Christian movement was known internally as well as to its persecutors as the Way (Acts 9). The life of faith is a way of being human, a way of interpreting, a way of practicing, a way of living.
Last year Nina Totenberg from National Public Radio reported that her father's Stradivarius violin which had been stolen 35 years earlier had been recovered. Since her father had died, she and her sisters were challenged to be the stewards of this musical treasure. If they were to sell it, it would likely be locked away in a vault as an investment. Instead they opted to place it in a trust that would lend this Stradivarius violin to a young concert violinist who normally would never have the opportunity to play such a valuable instrument. As stewards of a gift, they chose a way that allowed the instrument to continue to live, to be heard and bless the world.
We too are stewards of a gift, a way of life that should not be locked away but valued as an instrument to be played. We can do this by being stewards of a living tradition, sharing your pledge and gifts on Stewardship Sunday, November 17th, when we will joyfully celebrate the generosity of our church family with the collecting of our pledge cards. When everyone gives "enough", we will have more than we could ever need ... but everyone has to give what they are able. We realize there are some people who feel uncomfortable filling out a pledge amount. If this is how you feel, we urge you to write out what you think you can pledge and mark yourself as "Anonymous". That will allow the Finance Committee to tabulate your pledge in the overall total.
Abundant Blessings,
Stewardship and Finance Committee
The Way that is Jesus is not only the roads that Jesus walked in Galilee and to Jerusalem but also the way Jesus walked on those roads, the way he acted, felt, talked, gestured, prayed, healed, taught, and died. And the way of his resurrection. The Way that is Jesus cannot be reduced to information or instruction. The Way is a person whom we believe and follow as God-with-us.  ~Eugene Peterson, The Jesus Way
<![if !vml]>

<![endif]>
<![if !vml]>

<![endif]>Committee Update
The Search Committee met three times in the month of March. Since the last Newsletter we have had four ministers interested in applying for the position of Minister for our Church. At our meetings and through many emails we discussed these candidates. We had a telephone interview with one of the candidates and an iPad interview with another candidate. Many questions were asked of the candidates. At our most recent meeting, a conference Zoom meeting, among our own search members, we discussed all candidates and narrowed the field to one whom we were still interested. We have been in touch with Rev. Patty Kogut, our district UCC representative, to help us with questions about procedures and background checks. We are still open to receiving profiles/applications from interested candidates.
If anyone has any questions about our progress, please contact any member of our committee:  Lauretta Boyce, Chairperson, Kelli McPherson, Secretary, Cheryl Clark, Mark Hall, Cheryl Happeny, Mark Iverson and Erin Smith.
*************************************************************************************  APRIL MISSION~ SPECIAL OFFERING FOR APRIL
Heifer International is a non-profit, humanitarian organization dedicated to ending hunger and poverty.  Since 1944 Heifer has helped more than 12 million families through gifts of livestock and training in environmentally sound agriculture. These gifts are made possible because of our donations to Heifer.  More information can be found in the flyer in this newsletter.  We invite you to join us in giving generously this month.