First News

For

FEBRUARY 2019

<![if !vml]><![endif]>
REMEMBER IN

PRAYER OUR MEMBERS AND FRIENDS IN THE MILITARY

including Colin McLaughlin, Nancy McLaughlin's grandson, who is safely home from Kuwait and now stationed at Fort Hood, TX.  (If you know of other members or friends in the military, please let us know, so their name(s) may be added to this list. Thanks)

REMEMBER IN PRAYER THOSE WHO ARE HOMEBOUND IN ASSISTED LIVING OR NURSING HOMES

Dorothy Brundige at home; Barry Leavitt; Jennie Mayer, Life Care Center, West Bridgewater; Winnie Robinson & Bud Talpey, All American Assisted Living, Hanson; Phyllis Titterington, Royal Rehab in Norwell; and Marion Whiting, Braemoor Nursing & Rehab, Brockton
Board Meeting Summary– Tuesday, December 18, 2018
Immediately prior to the Board meeting, the Diaconate had met with Rev. Patty Kogut to discuss the need for a formal call agreement to hire Miriam Theodore for four months through April and the need for her to have a mentor as she proceeds in her ministerial journey.  The Board then met jointly with the Deacons to discuss the matter.  The call agreement would stipulate period dates and expectations which include leading Sunday services and giving sermons but not including visitations.  Rev. Kogut felt that Rev. Bob Naylor, currently providing consulting services for the church, would make an ideal mentor since he's come to know church members during his work with us.  This arrangement would be mutually beneficial both to the church and to Miriam.  Funding was discussed as well.
Reports were then heard from all committees.  Notably, CE was credited with putting on an exceptional and unique Christmas pageant. CORI checks are up to date for Donna, Meaghan, Andrea, and Kelley.  Chris Rodick will look into ordering CORI checks going forward for anyone working with children.
A primary focus for deacons had to do with funding of the substitute organist.  In preparing the FY19 budget, Finance had deliberated various line items and had recommended that, due to current budgetary constraints and the church's financial state, the church should consider funding some line items by "sponsorship".  The substitute organist cost is estimated at $3,200 annually.  The Board agreed with the recommendation and voted not to fund this line in FY19 but instead to look for private sponsorship and/or other alternatives such as providing music through a quality sound system or using the recorder that has already been set up on Sundays when the regular organist does not play.  The church must have a fully-funded budget before hiring a new part-time minister, and this line is considered hard to justify as we strive to keep the budget at or below $100,000 and hire a new pastor. Pledges are well over $50,000 and must reach at least $85,000-90,000 with the remainder coming from interest on invested funds and fundraising.
The Finance Committee's report continued to focus on the proposed budget.  A major item had to do with determining the number of actual active members in order to calculate association dues.  The committee also proposed funding pulpit supply from the ministerial salary line until a new minister is hired.  The total proposed budget is slightly over $102,000 with continuing efforts to trim costs as much as possible.  Regarding invested funds, Nick and Ron are working with Fidelity to set up both the Technology Fund from memorial gifts in honor of Fred Spencer and a fund to invest the bequest from Derwood Hughes' estate.
Fundraising efforts will be increased for FY19 with a brainstorming session planned for Sunday, January 13.  Several ideas for events have already begun to surface; we look forward to a vibrant year in church life in 2019!
Ron Dickinson reported that November contributions exceeded expenses and helped to trim the deficit to just over $11,000.  With membership down from this same point last year, contributions are more important than ever to support the proposed budget for FY19.
Rev. Bob Naylor will give his final report in January or February, summarizing interviews, thoughts, and concerns.  Besides meeting with many church members either individually or in groups, he has also met with a few people who have left and now attend another church.  Themes are recurring with no surprises.  UCC will subsidize $500 of the cost for hiring him.
At the November meeting, it was suggested that term limits for Deacons and other committees be either extended or suspended.  Because more people are needed so that committee members can rotate on and off, this subject is currently on hold.  This subject will be addressed at the Annual Meeting set for Sunday, February 10, 2019 (snow date the following Sunday, February 17).
January 2019
Dear Fellow Church Members:
We find ourselves in a time of significant transition.  We are blessed with committed lay leaders who are stepping up to cover some of the responsibilities that result from currently having no ordained pastoral leadership.  In the absence of a designated term pastor, it seems especially important to provide church members some procedural guidelines to help us have a healthy ministry during this transitional time.
<![if !supportLists]>· <![endif]>As Board President/Moderator, I or my designee will be the primary overseer of the administrative part of the ministry.  As such, I will rely heavily on Margaret, our very competent and compassionate office administrator, to monitor emails, voicemails, and other forms of communication during her time in the office and remotely when necessary.  In the very occasional times when Margaret is not able to handle the monitoring task (for example, on vacation), I or my designee will take on this role and will assign the communication to the committee or person best suited to follow through on the need.
<![if !supportLists]>· <![endif]>The Deacons will continue to be responsible for needs related to worship, such as securing pulpit supply and overseeing coverage for music, including experimenting with occasional technology-based music and other volunteer or professional musical leadership.  The Deacons will also continue to be responsible for providing lay pastoral care through their current Deacon-of-the-Month coverage.  If ordained or trained pastoral counsel is requested by a member, we have resources through the UCC to draw upon.
<![if !supportLists]>· <![endif]>As mentioned in the by-laws, all financial transactions (financial negotiations, fundraising, budget matters, current expenses, gifts, dividends, offerings, special offerings, benevolences, etc.) will be overseen and approved by the Finance Committee Chair or the Treasurer.
<![if !supportLists]>· <![endif]>For other specific issues that relate to the church, the issue should be directed either to the office administrator or to the President/Moderator for assignment to the appropriate committee.  Examples include:
<![if !supportLists]>· <![endif]>Christian education or faith development – Christian Education
<![if !supportLists]>· <![endif]>Wider Mission – in the absence of the Ministry Council – the Board
<![if !supportLists]>· <![endif]>Ministerial search inquiries – the Board or the Search Committee
<![if !supportLists]>· <![endif]>A note of special interest – The Pilgrim Association has assigned a mentor for Miriam's preaching time with us during her journey as a Member in Discernment ("MID") toward ordination.  This mentoring will help her and our church discern her readiness for ministry.  The association has encouraged occasionally bringing in other supply preachers in order to stay near the MID criteria for preaching in more than one church for an extended period of time during the time of discernment.
We have come through a difficult time, and we look forward not only to healing but also to growing in our faith and wider witness in the near future.  The Board has a deep sense of gratitude to all who are stepping forward in so many ways to meet the needs of the church during this transitional time.
                                                                                                 Sincerely,
 John Travis, Board President                                     
<![if !vml]>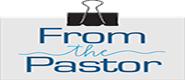 <![endif]><![if !vml]>

<![endif]> The Men's Breakfast Group will gather on Saturday, February 9th at 8 AM at Mo's  Place in Hanson.  All men of the church are welcome.
UPDATE FROM STEVE:
Hello to my beloved church family!!!  It was in October that I last updated you on my "living with cancer" journey.  I'm having diminishing results on my current chemo cocktail, so my Oncologist thinks it's time to finally throw a Hail Mary pass.  (By the time you read this in February's Newsletter, I should have the results.) I'm going to Beth Israel Hospital in Plymouth for a VATS (video assisted thoracic surgery) and lung biopsy.  My surgeon hopes to get a large enough sample to send to NextGen Labs for further genomic tests.  Hopefully, they will find in their database, some drug or treatment suggestions that will target my pancreatic cancer's (with lung metastasis) genetic profile.  Of course, there are no promises, but Annie and I think it is important to go ahead and wait and see what blessings God might provide. Praise God from whom all blessings flow….
I recently watched the PBS documentary on the 50th anniversary of the Apollo moon landings.  It was President Kennedy's goal to "put a man on the moon…in this decade…and return him safely to the earth".  This lofty goal cost roughly 2.5% of GDP over that ten-year period, but we accomplished our mission!  Now fast forward to today and the 21st Century Cures Act with a budget of $1.8 Billion for the "Cancer Moonshot's" mission to accelerate cancer research.  This is surely great news for those who suffer from cancer and should result in many new cancer treatments!  However, when you do the math, this moonshot pales in comparison to the moonshot of 50 years ago.  To be equal in terms of GDP percentage, we need to spend $485 Billion over this decade, instead of only $1.8 Billion.  I guess it comes down to this: what is truly important to us as a society, and what should our priorities be?
Well, I obviously have some down time to reflect on these subjects, and I hope you appreciate my research.  But, more importantly there is our church!  Annie and I can't thank you enough for the love, kindness, and support you have shown us.  We love our church family so very much!
  New Year – New Ideas
Thank you to everyone who had a chance to meet and share ideas for 2019
Have an idea to add? Please contact Gail at 617-838-2842 or iamgjc@icloud.com
Ideas were amazing and varied between mission/ community and fundraisers
Team leaders are needed to run the events so chose your favorite soon!
Only the willingness to help is needed to run an event. Faith will give you the ability to succeed
An event board is posted in the fellowship hall and will be updated as ideas become realities!
Valentine Tea
Chowder Chow Down competition w/ area churches      Hook collection board
East Bridgewater Drama Club dinner theatre       Spring Tea
International singing waiter/waitress dinner       PJ Sunday
Bingo/Singo Pastor Residency Program                  Easter Bunny picture w/food pantry donation
Birthday Bags                                                                     Summer concert booth
Heifer                                                                                   Boost-a-thon tee shirts  
Daffodils for cancer
<![if !vml]>

<![endif]> 
 SCOUT SUNDAY/PANCAKE BREAKFAST
<![if !vml]>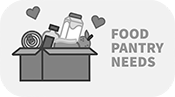 <![endif]> On Sunday, February 3rd from 8:00-9:30 AM, the Cub Scouts from Pack 59 will be serving you a pancake breakfast in fellowship hall to thank the congregation for letting them use the church which has allowed them to grow their Cub Scout Pack. The Scouts will offer juice, coffee, pancakes and sausage. The Scouts will then join the worship service during which Scout Sunday will be observed.
Savers Clothing Collection
On Saturday, March 23rd from 9-1, We will be holding a Clothing Drive.
  So, check in your closets and under the bed for unwanted clothes!
  Clothes only please for this fundraising event.
  The proceeds will be used to help fund our MainSpring program.
CONFIRMATION RETREAT FUNDRAISER <![if !vml]>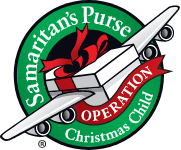 <![endif]>
Come join us on Saturday, February 9th from 4:30 to 6:30 for Supper.
The menu will be:
Lasagna and Spaghetti w/ sauce
Salad, Italian Bread, Dessert
Coffee, milk and juice
Cost is: $7.00 per person and $25.00 for a family of four
Tickets will be sold each Sunday or email your reservation request to iamgjc@icloud.com
The confirmands appreciate your support and donations.
CHRISTIAN EDUCATION UPDATE
Hello Everyone,
WOW! What a great way to start the New Year. We had 12 Children in attendance on January 6th. Let's keep the momentum up. It was amazing to see them wanting to come. Let's help them continue.
It was a rather short meeting this month. We discussed upcoming events and set tentative dates for those events. Last month I mentioned the First Aid Kits. Please make sure you know where they are located. Pray you/we will never need them but find comfort in knowing they are there.
Please help! We could use some more teachers. Please see me.
We would like to bring back Vacation Bible School (VBS). For those who do not remember what it is; it is a 4-day fun Bible themed time for children (KG through grade 5). It is a nice relaxing time during the summer for kids to enjoy. Every day there will be a prayer time, craft time, and games outside (weather permitting). Not to mention snack time. YUM! YUM! I am reaching out to see if we have any volunteers. Come see me. I would love to talk with you. Please help for the children. I do not want to cancel due to lack of participation. When the time gets closer, I will talk about it more and let you know the theme. Remember a few years ago we had new families that ended up becoming members after attending VBS.
Craft Time/Days: During class time
Jan. 27th
Feb. 24th
Mar. 17th
April 14th
May 5th
Save the Dates (please note: dates may be tentative but will be confirmed closer to the event-thank you):
March PJ Sunday – Children's Breakfast (date TBA)
May 19th Confirmation Sunday
June 9th Children's Sunday-Ice Cream Social
July 7th-Aug. 25th Sunday Sundaes
August 5th-8th VBS (9-12:00)
Sept. 15th Rally Day (first day of Sunday School)
Dec. 1st Advent Workshop
Dec. 15th Children's Christmas Pageant with a Happy Birthday Jesus cake
Dec. 22nd Children's Christmas Pageant snow day
The CE's next meeting is Wednesday, February 6, 2019
WORDS TO LIVE BY: A Monthly quote:
If being hurt by people in the church causes you to leave and stop going to church… then your faith was in people; NOT IN GOD!!
God Bless,
Donna McGlinchey, Chair of the Ministry of Christian Education
<![if !vml]>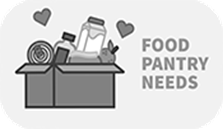 <![endif]>
 SPECIAL OFFERING FOR FEBRUARY <![if !vml]>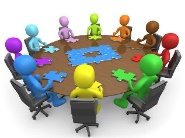 <![endif]>
Church World Services Blanket Sunday special offering will be taken up on Sunday, February 10th.  Flyers with detailed information regarding this important mission are enclosed in this month's newsletter. Please be as generous as possible. Thank you!
*Christmas  *  Shoeboxes *
We hope we can expand our Christmas Shoebox program this year so that we have more boxes to send for Christmas 2019.  We do have a regular core of contributors, but we hope there are some more of you who don't really want to undertake filling a complete box but who would be willing to purchase one or two items in quantity (6-12) and contribute these.  A list of needed items will be available at sign-up time.  Age group will be 5-8.  Those filling their own boxes may choose whatever age interests them.
We will have signup sheets with details of items needed.  Many are school supplies that can be bought in early summer for very good prices.  There will be signup sheets for you to commit to certain items.
We will continue selling items and taking donations for this project as there will always be mailing costs.  With any excess funds we will purchase the more costly items of clothing that we send.  In the fall well before the collection date we will have a lunch following church to pack these boxes.
Those who fill their own boxes can bring them to church at that time and join in.
AUCTION
On Saturday, March 9th at 4 PM, the church will host this fundraising event.
There will be time to preview the times from 3:00-4:00 that day.
Please start searching for collectibles, handmade items or bric-a brac.
Collection times for items will b announced soon.
Please note: The Initial Offering pays for the envelope system we use. Dues this year are $20. Both go to the Operating budget and are very helpful. Also, before we can vote a budget (Annual Meeting) to start the search for a new minister, we need to have enough money pledged to support the estimated budget. Please consider turning in a green card if you have not already done so. Cards are available at church.
FYI: FOR STORM CANCELLATION INFORMATION-CHECK OUT WBZ Channel 4