First News

For

JUNE 2018

<![if !vml]><![endif]>
BAPTISM
Our prayers and best wishes go out to the Nihill family as on Sunday, May 20th, Kilian Bryce Nihill, son of Danielle and William Nihill, received the Sacrament of Baptism. Kilian's godparents are Linda Belacos and Michael Keane.  May God bless this beautiful  baby and his entire family as  they grow in the Love of Christ.
PRAY FOR OUR GRADUATES   <![if !vml]>

<![endif]>
Hunter Geagan, grandson of Judy & Peter Geagan, from Whitman-Hanson High School
Caroline Armstrong, granddaughter of George & Nancy McLaughlin, Worcester Polytechnic Institute
Bradley Rotundi, son of Anthony & Janelle Rotundi, and grandson of the late Jon & Judy Ridder, from West Point
Additional graduates' names will be added to next month's newsletter as we hear of them. Please contact Donna McGlinchey at dlmcglinchey@goodingd.com or Margaret at the church office if you have news to share.
The Deacons Corner!

<![if !vml]><![endif]>The Deacon of the Month is                   Russ Greene.

I first began to attend "Whitman Congo" after my family moved here in 1952 from Rockland. My sisters, Barbara and Margaret, and I were active in Sunday School and Pilgrim Fellowship through high school. I was confirmed during my senior year in high school while Rev. Richard Killough was our pastor.

Of all our ministries, I believe the most important is Christian Education for our children and youth. Besides classes I believe recruiting young people to participate in church activities and work projects will lead them to remain actively involved in later years.  They are our future, as we always say.

<![if !vml]><![endif]>

REMEMBER IN PRAYER THOSE WHO ARE HOMEBOUND, IN ASSISTED LIVING, OR IN NURSING HOMES

Dorothy Brundige, Priscilla Caskin at home; Mildred Iverson; Barry Leavitt; Jennie Mayer, Life Care Center, West Bridgewater; Winnie Robinson & Bud Talpey,  All American Assisted Living, Hanson;  Phyllis Titterington, Royal Rehab in Norwell; and Marion Whiting, Braemoor Nursing & Rehab, Brockton

REMEMBER IN PRAYER OUR MEMBERS AND FRIENDS IN THE MILITARY

including Colin McLaughlin, grandson of Nancy & George McLaughlin, who is safely home from Kuwait and now stationed at Fort Hood, TX.

(If you know of other members or friends in the military, please let us know, so their name(s) may be added to this list. Thanks)
Prayer Shawl Ministry and more...............
The Prayer Shawl Ministry has been very busy. In recent months the following items have been lovingly made:
<![if !supportLists]>§ <![endif]>hats and scarves for Mainspring
<![if !supportLists]>§ <![endif]>preemie hats and Angel blankets for South Shore Hospital
<![if !supportLists]>§ <![endif]>handmades for the fall and spring craft fairs
<![if !supportLists]>§ <![endif]>mittens, scarves, and hats for the Mitten Tree
<![if !supportLists]>§ <![endif]>lap afghans for the VA
 In addition to these items, many prayer shawls and baptismal blankets have been made, as well as many squares for the Salvation Army for their "Warm up America" project (a project started many years ago under the direction of Marjorie Terzian.........thank you, Marjorie!)
It would be wonderful to get more of you knitting and crocheting. There is yarn available in the church office that would be suitable for some of these projects.......check it out!
We also welcome donations of yarn, knitting needles, crochet hooks of various sizes and cash donations as well. Cash donations would be used to purchase supplies, especially yarn, as the prices for good quality yarns have risen considerably.
The need for these items is on-going......and we'd love to get more people involved! <![if !vml]>

<![endif]> 
For more information please feel free to contact:
 Anne Maloney (the "go to, super crocheter") or Kathy Hall
<![if !vml]>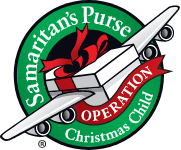 <![endif]>
& OFFICE HOURS
Summer worship will begin on July 1st and go through August 26th.  Worship will be at 9:30 AM followed by light refreshments, coffee and lemonade in front of the church as weather permits.
The Ecumenical Labor Day Worship Service will be here this year on Sunday, September 2nd at 10:00 AM and regular Worship Services at 10:00 AM will resume here on Sunday, September 9th.
The office will be open Wed., Thurs. & Fri. from 8-12 noon beginning the week of June 17th through Labor Day. 
If at any time, you wish to speak with Pastor Josh, please contact him at 781/252-0981 or email him at whitmanpastor@gmail.com.   Thank you.
<![if !vml]>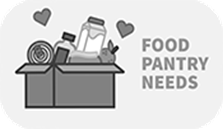 <![endif]>The Men's Breakfast Group is scheduled to gather again on 
Saturday, June 9th at 8:00 AM at Mo's Place on Rt. 27 in Hanson. 
 All the men of the church are welcome to join us.
Bob Durand & Nick Abbatangelo
                  <![if !vml]>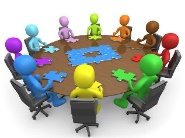 <![endif]>
THE NO BREAKFAST, BREAKFAST CAMPAIGN
  The church has a long history of hosting an annual Spring breakfast.  Through the years the breakfast has changed and adapted to the social times of the community.  It was a FundRaising event that has contributed a sizable sum of money to the spiritual life of our church.  During recent years attendance has declined.  Casual Saturday mornings seem to have become a thing of the past and become a day of commitments and errands.
  This year we decided not to host the May breakfast but instead host a 'No Breakfast, Breakfast Campaign'.  We ask for your support of this campaign which is to raise money for the operating budget and will replace the proceeds usually raised by the annual May Breakfast.  Make a donation of the ticket price ($8.00) or any amount so that at least $500 will be contributed.  You can use your regular offering envelope for this contribution, just use one of the blank lines, mark it NBBC and it will be credited to your regular giving for 2018 or you can use any envelope, but for credit give your name and envelope number.
  Thank you for your consideration and help in reaching or exceeding our goal.
The May Breakfast Guys
CALLING ALL BAKERS
     There will be a 'Muffins and More' bake sale on Sunday, June 10th to finish the No Breakfast, Breakfast Campaign.  (NBBC)
     The elder bakers of the past have gone into much deserved retirement and we need all you bakers out there, especially new ones, to bake your favorite recipe for this event.  Here is your chance to help the Operating budget of your church while the customer can enjoy some home baked goodie.  Please mark this on your calendar and help the May Breakfast fellows reach their goal.
CHRISTMAS SHOEBOXES
 We are making progress at reaching our Shipping Costs Goal.  White Elephants and other treasures are selling slowly.  We soon will have – we hope – some fresh veggies.  Check us out, ~  home grown are always great.
  Thank you for your support.
                                                                                           Gail Clement, Carol Seward and Roberta Spencer
MAINSPRING BAG LUNCH PROGRAM AND CONWAY HOUSE (Our Room!)                          June's Special Offering                                                                                                                                           Once a month bag lunches are made for Mainspring residents. Food costs have increased as you all know. It now costs us approximately $150 each month to prepare these lunches so your financial support is needed more than ever if we are to keep this project going!  We also take care of re-supplying towels and linens in a room that we have sponsored for many years at the Conway House in Middleborough.  Your generous help with this Special Offering, which will be taken up on Sunday, June 10th needed and sincerely appreciated.  An envelope is enclosed for those who do not have a church envelope.
  Did You Know?
Did you know that the church purchased and installed an AED?  What's an AED you ask?  AED stands for Automatic External Defibrillator.  An AED is used to help those experiencing sudden cardiac arrest. It's a sophisticated, yet easy-to-use, medical device that can analyze the heart's rhythm and, if necessary, deliver an electrical shock, or defibrillation, to help the heart re-establish an effective rhythm.  Early defibrillation is a key component of life saving efforts in the event that someone experiences cardiac arrest and it is an essential addition to our church that we hopefully never have to use.  <![if !vml]>

<![endif]>
Just in case we ever do need to use it we are in the process of putting together CPR/AED training class for 8 members of the church within the next few months.  Church member, Angela Brundige, is a certified CPR/AED instructor and has agreed to host a class at the church.  If you are interested in the CPR/AED class, please reach out to Pastor Josh who will create a class list and wait list on a first come/first serve basis. The class will be held on a Sunday afternoon with the date to be determined soon.  
<![if !vml]>

<![endif]> AEDs are in the community and knowing how to use them can be useful wherever you are and whenever there is an AED available. The types of places you will find AEDs are shopping malls, airports, schools, event venues, etc. Seconds count in these situations and CAN save a person's life.
The AED is located in the Fellowship Hall at the top of the ramp.  If you ever need to use the AED make sure that someone also calls 911 right away. 
Whitman Food Pantry Update
<![if !vml]>

<![endif]> 
As members and friends here, you all have been very generous in supporting the needs of the Whitman Food Pantry. Your help is both needed and sincerely appreciated!   If you would like to purchase specific items that the food pantry in currently most in need of, here is an updated list to guide you:
Dishwashing Soap, Bathroom and Kitchen Cleaning Supplies, Laundry Detergent, Toothpaste, Toothbrushes, Razor Blades, Shaving Cream, Deodorant/Anti-Perspirant, Shampoos and Conditioner, Boxes of Scalloped or Au Gratin Potatoes and Tea Bags.
NOTE: Please double check the dates for any food you are donating. The food pantry, by law, is not able to use any canned goods or other foodstuffs that are outdated. Thank you!
Historically Speaking, ~~
 We received a gift this last month of one of the old 100th anniversary booklets.  This came from New Hampshire from Martha Rowell Roth, the daughter of Edwin and Mona Rowell who were members of this church when Martha's Dad was Superintendent of the Whitman Schools and later the Whitman-Hanson school district.  Martha graduated from W-H RHS in 1965.
 I did ask her if her husband was related to our Charlie and Dot Roth family, but the answer was 'no'.
Carol Seward
A WORD FROM OUR  <![if !vml]>

<![endif]>
Since Pastor Josh has gone to part-time ministry, the Deacons have taken on more responsibilities. Pastor Josh can be reached by phone or email, even if he is at the Fire Station, and he will get back to you as soon as he is able.
If need be, however, the Deacon of the month can also be reached either by phone or email to help you with your needs. The name of the Deacon of the Month is listed in the weekly bulletin and in the monthly newsletter. 
If the Deacon of the month is unavailable, please feel free to reach out to any one of the Deacons, whose names are listed below.
We are here to help you with all your needs…. spiritual support or whatever else you may need.
We can make this work if we all work and pray together!
Sincerely,
Marcia Sawdy, Teresa Hayden, Kathy Talbot, Gail Clement, Russ Greene, Ann DeGrechie, Donna Willis and Christina Stoltz
EVERSON BIBLE CLASS
CHI KAPPAS MEETING
The June meeting will be held on Saturday June 9th at 11:30 am.  The Men's Breakfast group is hosting a special breakfast for our group.  Please let Roberta or Carol know by June 3rd if you can attend as we want to give them a count.  This is exciting and should be most enjoyable.
If you have not joined with us before, now is the time to come.
Friendship and Photographers
<![if !vml]>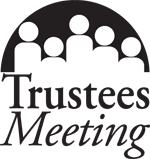 <![endif]>
Those of you who have a camera in your pocket when at church, when you know of some activity going on or see some garden plant come into bloom, would you take a picture and e-mail it to me?  clseward@comcast.net These are nice to send people who don't have the opportunity to see what is happening firsthand.
<![if !vml]>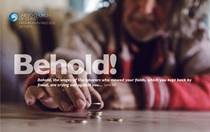 <![endif]>
CHRISTIAN EDUCATION UPDATE
The Ministry of Christian Education had an "email" meeting due to a conflict in schedule.
We discussed the children staying upstairs during the sermon to relieve the few teachers we have and to give an opportunity to ones that may like to try it for 1 week.
The Heifer Project handled by the Pre K – 1st grade went well. It ended on April 29th with a Bake Sale.  They raised $913 plus a few checks sent in during the months. I would like to say thank you for showing them your support with their project. The Children take such pride in their accomplishment.
<![if !supportLists]>· <![endif]>I will leave this reminder: Children's Sunday is coming up June 10th. Please let Donna McGlinchey know of any graduating students either from Middle/Jr. High, High School, and College. You may email her at dlmcg013@gmail.com or see her in church. I did receive some names. Please help me so I do not leave out anyone. This year the children will be participating in the whole sermon start to finish. Starting with Greeting and ending with the Benediction. There will be an ice cream social to end this school year and this will give us a nice transition into Sundae Sundays which start July 1st and end August 26th. Be aware that Donna will be going around sometime this month asking to cover a Sunday during this nice little class. It is celebrated with an ice cream sundae. What's better than ice cream in the summer?
Make sure you look for our new Vacation Bible School's banner. It will be placed above the double doors outside, welcoming families.
Save the Dates (please note: dates are tentative but will be confirmed closer to the event-thank you):
| | |
| --- | --- |
| Children's Sunday |  June 10th |
| Sundae Sundays |  July 1st  -  August 26th |
| Vacation Bible School (VBS) |  August 13-16th (theme announced at a later date) |
| Rally Day |  September 16th |
| Advent Workshop |  December 2nd |
| Children's Christmas Pageant |  December 16th |
| Happy Birthday Jesus |  December 23rd |
WORDS TO LIVE BY: A Monthly quote: Courage is what it takes to stand up and speak – Courage is also what it takes to sit down and listen.
God Bless,
Donna McGlinchey, Chair of the Ministry of Christian Education