First News

For

february 2018

<![if !vml]><![endif]>
Annual Report of the Board 2017
The Church Board met regularly throughout the course of 2017 and has continued to grow into the Bylaws that were adopted by the church.  The Board's role within the church is that of oversight and support.  The Board is tasked with monitoring the Mission Statement of the church and working with the various committees and ministries to ensure that the work of the church continues.  Board meetings are open to the congregation and all are welcome to attend any and all meetings. 
Here are a few highlights of the Board's work in 2017:
<![if !supportLists]>· <![endif]>Received reports from the Pastor on his work within the church and the community.
<![if !supportLists]>· <![endif]>Received reviews for all church staff and discussed any areas for growth or improvement.
<![if !supportLists]>· <![endif]>Received and reviewed monthly reports from committees and ministries of the church.
<![if !supportLists]>· <![endif]>Reviewed and discussed monthly reports from the Church Treasurer and Stewardship and Finance Committee.
<![if !supportLists]>· <![endif]>Discussed possible changes to church by-laws as well as ways to enhance communication within the church.
<![if !supportLists]>· <![endif]>Worked with the Trustees on enhancing church security protocols with the installation of a keycard access system.
<![if !supportLists]>· <![endif]>Created a sub-committee of the Board to engage with the congregation around the possibility of moving to a part-time minister.  This group created a survey that was distributed to the congregation and the information gathered will help as we move forward with this conversation in 2018.
<![if !supportLists]>· <![endif]>Discussed proper was for the Board to communicate with each other both during meetings and in between meetings.  E-mail conversations will be held to a minimum with Board work being undertaken at properly held meetings.
<![if !supportLists]>· <![endif]>Approved Angela Brundige to begin work on getting the church set up as a teaching site for the SafeSitter Program.  Angela will be the program coordinator and the church will fund the necessary start-up costs.
<![if !supportLists]>· <![endif]>Approved the purchase of an Automated Electronic Defibrillator or AED to be installed in the church building.  An AED is an essential tool in the event of a cardiac arrest at the church.  Training on its use will be held in early 2018.
These are just some of the highlights of the Board's work throughout 2017.  The Board looks forward to continuing to serve the congregation and thanks each member for their involvement.  A special thanks to Bob Durand for serving the church for many years as Moderator and recently as a Board member.  Bob is coming off the Board at the end of 2017 and it will be the first time in a long time that Bob hasn't served in a major leadership role within the church.  The Board thanks Bob for his many years of service to the church and hopes he enjoys a short rest from working with church committees and ministries. 
Respectfully submitted,
Bob Durand, Diane Iverson, Christine Rodick, Marcia Sawdy and John Travis.
MEN'S BREAKFAST
The Men's Breakfast Group is scheduled to gather again on Saturday, February 10th at 8:00 AM at Mo's Place on Rt. 27 in Hanson. All the men of the church are welcome to join us. 
  Bob Durand & Nick Abbatangelo
REMEMBER IN PRAYER OUR MEMBERS AND FRIENDS  IN THE MILITARY
including Colin McLaughlin, grandson of Nancy & George McLaughlin, who is safely home from Kuwait and now stationed at Fort Hood, TX.
(If you know of other members or friends in the military, please let us know, so their name(s) may be added to this list. Thanks) 
<![if !vml]>

<![endif]>
REMEMBER IN PRAYER  THOSE WHO ARE HOMEBOUND, 
IN ASSISTED LIVING  OR NURSING HOMES
  Dorothy Brundige, Priscilla Caskin at home; Mildred Iverson; Barry Leavitt; Jennie Mayer, Life Care Center, West Bridgewater; Winnie Robinson & Bud Talpey, All American Assisted Living, Hanson; Phyllis Titterington, (Royal Norwell & Rehab, Norwell 02061); and Marion Whiting, Braemoor Nursing & Rehab, Brockton.
<![if !vml]>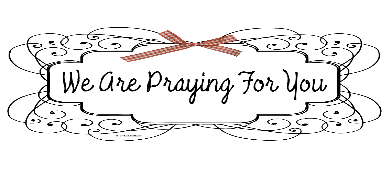 <![endif]>
<![if !vml]>

<![endif]>The Deacons Corner!
Hello, my name is Marcia Sawdy. I am the deacon of the month for February. l have been a member of this wonderful church for almost 50 years. My sisters and I made our Confirmation in May of 1968. My mother brought us to this church at an early age. She is still a member and attends almost every week.  I raised my three children in this church also. I have been a very active Choir Member, Deacon, MainSpring Ministry Volunteer, and Coordinator for the Annual Church Fair for several years, along with many other volunteer tasks throughout my years as a member here.
I love this church and all the members. We are Family!
If any need comes up, please don't hesitate to call me at  508-562-9998.
CHURCH WINDOWS FUND
 Our supporters of this computer fund to pay costs of the Church Windows program has again paid the yearly costs with a small amount left over.  Your continued support of this program makes the work of the financial team much easier.  Thank you.
<![if !vml]>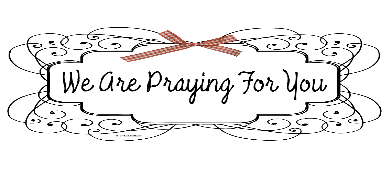 <![endif]>
Update from Steve
I've been meaning to update our church family on my "living with cancer" journey. In early November I was contacted by Beth Israel Deaconess in Boston regarding a new investigational trial for pancreatic cancer patients. It is a phase 1 trial, which I said I would never attempt, but my thoughts have evolved over time. The trial involves a new antigen AbGN-107 that attaches to cancer cells, and delivers the MMD-10 payload, which destroys the cancer cells. This new agent only attacks cancer cells, and not healthy cells like standard chemo drugs do. "It's an amazing process" according to my oncologist, but of course, "there are no guarantees". Fast forward: I just received my second infusion, and I will be able to update you on my progress after my next full body scan.
A footnote of joy: I was previously in the PEGph-20 trial back in August, but the chemo portion forced me to leave that trial. I have since learned that a woman with pancreatic cancer from that same trial is in full remission! This news is nothing short of miraculous! It also emphasizes the importance of clinical trials in advancing the scientific body of knowledge, which some day, may eradicate the many cancers that plague humankind. God is listening!
Peace and Love,
Annie & Steve
<![if !vml]>

<![endif]>
SAVERS FUNDrive
Bring your household items, pots & pans, toys, small appliances, sporting goods equipment, clothing, shoes, bedding/towels, fashion accessories (such as hats, mittens, scarves, purses, etc.) CD's DVD's, Media (no books, however), kitchen items, knick-knacks and electrical items to our next fundraiser being held on Saturday, March 24th from 9:00 am to 1:00 pm.
All FUNDrive items must be in good, clean, and sellable condition.
Please no helmets, carriages, car seats, books, auto parts, building materials, cleaning products, hazardous material, flammable products, paint and painting supplies, pesticides, tires, mattresses, baby carriers, furniture or large electronic items. Thank you!
Everything will be loaded on a truck and brought to Savers where we will get paid by the pound for all the stuff.
Regards,
Christine Rodick (call the church to contact Christine)
<![if !vml]>

<![endif]>  ANNUAL PANCAKE  BREAKFAST & SCOUT SUNDAY
On Sunday, February 4th from 8:00-9:30am, Pack 59 will be serving you a pancake breakfast in fellowship hall to thank the congregation for letting the troop use the church which has allowed them to grow their Cub Scout Pack. The Scouts will be serving juice, coffee, pancakes and sausage.
The Scouts will then join the worship service during which Scout Sunday will be observed.
Easter Lilies
<![if !vml]>

<![endif]>
It will soon be time to order lilies which will help to beautify our church for our Easter Service. Be on the lookout, in the upcoming Sunday Bulletins for the order form. The price will most likely remain the same as last year, $14, but I am waiting for confirmation on that from Jacqui at Buds and Blossoms.
Margaret
<![if !vml]>

<![endif]>
ASH WEDNESDAY SERVICE
We will be holding an Ash Wednesday service on February 14th at 7pm and hope that many of you will attend this service that marks the beginning of our journey through Lent. Lent is a time when many Christians prepare for Easter by observing a period of fasting, repentance, moderation and spiritual discipline. During some Ash Wednesday services, the minister will lightly rub the sign of the cross with ashes onto the foreheads of worshipers. We hope that you will plan on joining us for this very meaningful service.
DISPOSITION OF ASHES Wednesday, February 14  10:00 AM-Noon
Pastor Josh will be giving out ashes and invites those who cannot attend the evening service to join him, as you are able, between the hours of 10:00 AM and Noon to receive ashes in the sign of the cross on your forehead.
<![if !vml]>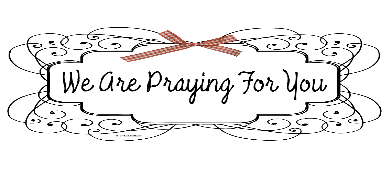 <![endif]>
SPECIAL OFFERING FOR FEBRUARY
Church World Services Blanket Sunday special offering will be taken up on Sunday, February 11th. Flyers with detailed information regarding this important mission are enclosed in this month's newsletter. Please be as generous as possible. Thank you!
CHRISTMAS SHOEBOX PROJECT
We're ready to start our 2nd year for this project.  There will be a table set up in fellowship hall with information and shoeboxes available.  There will also be a jar to collect monetary contributions as there are many people interested in what these shoeboxes do, but can't take on the fun of filling one or more, but are willing to contribute money for the cost of the boxes and mailing.
We filled 25 boxes our first year---Can we do 35 in 2018??
If you have questions, see Gail Clement or Carol Seward.
MINISTRY OF CHRISTIAN EDUCATION MONTHLY UPDATE
I hope everyone had a safe and happy January. It was beyond cold!! The bright side it sure looked beautiful. Once everything thaws the rebirth is going to be spectacular.
There was a planned day in January for Pastor Josh to conduct a lesson/discussion on the importance of having a bible and introduction of how to use it. This was held 10-11:30 for any child over the 3rd grade that has or has not received a bible. For those children who have not received a bible one will be presented on Sunday, January 28th. Congratulations to those children. This is only the beginning of all God can teach us.
On Sunday, February 11th from 8:30am – 9:30am will be PJ Sunday with Pastor Josh. Wow breakfast with the Pastor!! Yes, you can even wear your pajamas. Any excuse for me to stay in my pajamas, I am there. Please come with a box of your favorite cereal to share and one unopened box for the Whitman Food Pantry. This is always fun.
WORDS TO LIVE BY: A Monthly quote:
"There are two ways of spreading light: to be the candle or the mirror that reflects it."
*****WANTED*****
I do not think you realize how badly we need teachers and helpers. You do not need a teaching degree.  I created a user-friendly curriculum including activity puzzles, word finds, anagrams and pictures, just to name a few. There is no guess work or need to organize any lesson. I took that away for you. I am only asking for you to step up and offer to cover classes on the days you can. Every classroom needs a teacher and a helper at all times. I know everyone wants the children to keep coming back to church and get a solid foundation in our faith. Isn't one of those 'lessons' and 'strength' in our faith to help/volunteer? Please think of this statement…If no one steps in to volunteer then what are we really showing our children? No disrespect intended but please just take a minute to think about it.  Any member of the Ministry of Christian Ed can answer any questions. This spring we will not have a teacher for 2nd & 3rd grade. This just might be your time to shine and volunteer. The term begins in March up to Children's Sunday in June.
God Bless,
Donna McGlinchey
Chair of the CE