First News

For

JANUARY 2019

<![if !vml]><![endif]>
REMEMBER IN

PRAYER OUR MEMBERS AND FRIENDS IN THE MILITARY

including Colin McLaughlin, Nancy McLaughlin's grandson, who is safely home from Kuwait and now stationed at Fort Hood, TX.  (If you know of other members or friends in the military, please let us know, so their name(s) may be added to this list. Thanks)

REMEMBER IN PRAYER THOSE WHO ARE HOMEBOUND IN ASSISTED LIVING OR NURSING HOMES

Dorothy Brundige at home; Barry Leavitt; Jennie Mayer, Life Care Center, West Bridgewater; Winnie Robinson & Bud Talpey, All American Assisted Living, Hanson; Phyllis Titterington, Royal Rehab in Norwell; and Marion Whiting, Braemoor Nursing & Rehab, Brockton
SUMMARY – Board Meeting – Tuesday, November 20, 2018
Deacons were invited to attend this meeting jointly with the Board because Rev. Patty Kogut, regional director of this area of the UCC MA Conference also attended to review the status of our search process for a new minister.  Rev. Kogut outlined the process that begins once the ministerial profile is completed and submitted to the UCC.  All applicants are first reviewed by the UCC in terms of qualifications, background, experience, etc. and then forwarded to a church's Search Committee. UCC does a CORI background check also.  Adding a few other notations of her own, the Board will complete a profile form supplied by her office.
Miriam Theodore, who has preached here several times in the fall, will now return for an extended period through April to provide continuity.  She has been well received and appreciated and will return beginning in mid-December. 
Committee and financial reports were heard.  Christian Ed will have a Confirmation class this year. 
Fall fundraising has been excellent with over $3,900 in net receipts from sales of the Pumpkin Patch.  Likewise, the Vendor Fair did very well too.  Receipts are being finalized with the current net standing at around $1,500.  An event calendar is planned for next year to consider holding an auction, moving the Christmas Tea to Valentine's Day or spring, two vendor fairs, and possibly a haunted house.
Deacons have been working on pulpit supply and engaging with Miriam as noted above. They are sending out a Christmas letter in early December and are working on updating the number of active members we now have.
Trustees continue to complete tasks from their never-ending To Do list with an updated list posted on the bulletin board. 
The Finance Committee's meeting on Thursday, November 15th was cancelled due to a very strong snowstorm and was rescheduled to Tuesday, November 27th following Thanksgiving and this Board meeting the previous week.  Ron reported on pledges received as of November 18th with 16 pledges received totaling $42,000.  This year's total is ahead of last year's to date; 2018 pledges trickled in as late as January.  We hope the number of pledges and amounts pledged will continue to rise in the coming weeks as budget planning is underway. We need to raise at least $100,000 in contributions alone along with revenue expected from fundraisers and investment income.  The investment portfolio was discussed somewhat as we continue to analyze our holdings and work to preserve, in fact, grow the endowment as it is our primary safety net.
Ron reported that Sunday giving pattern remains about the same with October ending in a stronger position than several previous months.  Expenses exceeded contributions by less than $500.  The monthly average seems to be around $7-8,000.  Due to recent fundraising, the deficit has dropped to $14,500.  The church has also received a sizeable bequest which will be invested in a vehicle that produces a higher yield than CD's. 
Work continues on ministerial goals and is beginning on naming a Search Committee.  Having elicited goals from the entire congregation, many fall into the same type of category and have been grouped together.  Currently, we are looking for a vibrant leader, one who 1) increases our community outreach and service, thus expanding membership in the church, 2) improves communication among members by employing skills in handling or preventing internal conflict, and 3) provides pastoral care and comfort through visitation and outreach.  A few more goal slips need to be collected, and the Board will finalize the profile description soon.
Term limits for some committees, notably the Deacons, will be extended.  We are looking for people to fill some open committee slots.
Next meeting is Tuesday, December 18, 2018 at 7:00 p.m.
<![if !vml]>
<![endif]>
<![if !vml]>

<![endif]> The Men's Breakfast Group will  gather on Saturday, January 12th at 8 AM at Mo's Place in Hanson.  All men of the church are welcome.
END OF YEAR DONATIONS: If you wish to make a financial donation before the end of the year and want it credited as a 2018 tax deduction, please make your donation by Sunday, December 30th at the latest. Final bank deposit will be made on Monday, December 31st.
<![if !vml]>

<![endif]>
SPECIAL OFFERING FOR JANUARY
The Pastoral Excellence Program
The purpose of the Pastoral Excellence Program is to develop, promote, and sustain excellent pastoral leadership for the churches in the Massachusetts Conference, United Church of Christ, and to create a model which can be used by other Conferences around the country.

Pastoral excellence is a way of life marked by character, competence and constancy and is practiced in community. To that end, we have created a vibrant conference-wide network of small groups and large learning events for clergy in every season and calling of ministry. Through offering opportunities for collegial support and ongoing development in the practices of pastoral ministry we strive in increase ministers' sense of job satisfaction while magnifying their success in their ministerial setting.
The Special Offering for this worthy cause will be taken up on Sunday, January 13th.  Thank you in advance for your generosity.
<![if !vml]>
<![endif]> New Year - New Plans  
 Missions/ Community Outreach/ Fundraisers 2019<![if !vml]>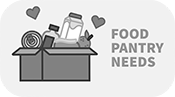 <![endif]>  A planning meeting is being held on Sunday, January 13th at 11:30 Bring your ideas and your calendars. This will be a fun filled brainstorming time No idea too small, big, casual or elegant.  Everyone is welcome!
  <![if !vml]>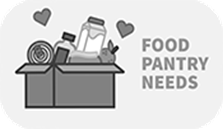 <![endif]>
 THANK YOU!!!
A huge debt of gratitude is owed to all the volunteers who help both in the office and monthly putting this newsletter together. Among those who have given of their time and talent this past year are Kathy Hall, Brenda Mackinnon, Dianne Marcus, Hazel Mitchell, Marcia Sawdy, Kathy Talbot and Marjorie Terzian. Your assistance is sincerely appreciated. I honestly don't know what I would do without you!! ~ Merry Christmas, Margaret
<![if !vml]>

<![endif]>
2019
  The New Year is upon us and with that there are new offering envelopes ready to be used.  The first envelope in each box is the one you use to contribute your dues as members of the Mass Conference and Pilgrim Association.  The amount this year is $20.00. We hope you'll also add a couple of dollars to cover the cost of your envelope box.
  Now that we have e-giving, some have asked why they are getting an envelope box.  Also, those who give monthly have asked.  E-giving is for Operating Income.  This keeps the church doors open, but we are more than a place to go to Sunday mornings and hear a good sermon.  We also have many programs for our people and for others.  It is hoped that you will also support some of these.  The list is many so that you have a chance to pick those that most interest you.
  We have special funds benefitting operating needs, mission projects, and more.
  Operating: 
                Balanced Budget Fund
                Fuel Fund
                Technology Fund
                Easter  
                Thanksgiving     
                Christmas Fund
By supporting these special projects, you are also supporting operating income:
May Breakfast
Pumpkin Patch
Church Fair
Luncheon/Tea
If you can't attend, you can always make a monetary gift on one of the blank lines on the right side of your envelope.
Mission:
                Whitman Food Pantry
                MainSpring Bag Lunch and Dinners
                Conway House
 Christmas Shoeboxes
  Monthly Special projects:
                Pastoral Excellence
                Blanket
                One Great Hour of Sharing
                Heifer International
                Strengthen the Church
                MainSpring and Conway House
                People- McKenzie Fund (both
                July and August)              
                Mass Conference
                Neighbors in Need
                Whitman Food Pantry
                Veterans of the Cross
As you can see the opportunities are many.  So. in addition to keeping the budget balanced, it would be great if everyone would participate in one or more of the Mission Projects.
~ Christmas Shoeboxes ~
 Our year was very successful even though we had fewer filled shoeboxes this year.  They will make 27 children in the Ukraine happy and that's the really important part.
 Our table has been a BIG success in helping us raise funds for next year when we hope to expand the program.  Those details will come in the February newsletter. 
  Our special thanks to those who made purchases during the year which gave us funds for shipping and tracking our packages.  Also, we thank those who took boxes and filled them.  We are hoping more will join in next year and help fill more boxes. THANK YOU!
~ Church Artists ~
  We have some talented people in our church and we now have some of their artistry to display.
  Joanne Tucker made a large Friendship Quilt which was signed by many church people for our 200th anniversary in 2010.  It has been hanging in the vestry on the Broad Street wall.
  More recently we acquired a copy of a watercolor painting of the First Thanksgiving done by Betty Wheeler.  It is most appropriate as we are a Pilgrim church.
  Bud Talpey, noted for his wood carving of birds, (many have donated and sold at our church fairs).  now has turned to canvas for his work. He painted a picture of our church similar to one used on the current church bulletins.
  These two pictures will hang over the magazine table on the Washington Street wall.  Betty helped with the magazine table and she kept a supply of her painted bookmarks there to supplement the income from the sale of magazines.
Check these out at fellowship time.
CHRISTIAN EDUCATION UPDATE<![if !vml]>

<![endif]>
Hello Everyone,
I realized in the December 2018 newsletter I sent the wrong attachment and you received November newsletter in December as well. Before I start with the information for the January newsletter please let me start with December. Thank you for your understanding.
I would like to take a moment, before I fill you in with all the CE information and apologize for miscommunication regarding the Vendor/Craft Fair. Angela Piccuito and I decided to organize this, since it is a great fundraiser. Angela stepped up and did an amazing job. Thank you, Angela. I am sure everyone is appreciative. We had less than a month to organize and with the help of you, the congregation, were able to pull this together. When we all put our minds and hearts together see what we all can accomplish! You all should be proud. Thank you, FCC, for uniting together for a common goal. That is what makes a great role model.
I hope you all had a wonderful Thanksgiving. I am sure you did not have to look too hard to find things to be thankful for!! Every day has new blessings!
I would like to say, there will be a Confirmation Class here at FCC. YAY!! Gail Clement has offered to run the class. Look out for her invitation and if I remember correctly it is to start in the new year. She will be looking for helpers during her mission parts of the curriculum.
Christmas is coming up!! What another great holiday. Jesus is born!! The pageant is scheduled for December 16th. We are trying something new. No worries, we will announce Jesus is born!! We are going to try and work with the 7th grade through HS to write about the build-up of that beautiful day that our Lord Jesus Christ was born. I don't know about you, but I get this overwhelming love every time I either say that or hear it. Let's encourage our children to tell us how they interpret the Bible and that wonderful day. I feel, along with the CE, that we have a golden opportunity to bring fresh ideas and getting the children involved. They will be our future of this church.
I am taking out the paragraph regarding needing teachers/helpers, I know you are all aware that we are. I am leaving in: A positive spin: What do you have to gain? Be the example children see!!
I have put dates below for when the children will be doing a craft during class. The 7th – High School will still have a class. With the lack of teachers and helpers, the Ministry of Christian Education is trying to come up with solutions. So, any suggestions are always welcomed. We meet the first Wednesday of every month at 7:00. We would love for you to join us.
Lauretta Boyce and Kathy Hall are co-organizing the Advent Workshop (I cannot thank you enough) on December 2nd. If you have never attended before, make this the first year you do. You will not regret it. This is a day full of laughs, memories, crafts, hot chocolate, fun, and just full of Christmas Cheer and memories. This event is a great way to bring your children, their friends, Nieces & Nephews, grandchildren along with their friends. It is a family and friend affair. Memories! Memories! The more the merrier. Where else can you go with this much fun and not spend a fortune? I bet you cannot think of too many. If anyone is interested in helping at a table let us know. It is a great way to start off the holiday season. I am sure the children can even give the crafts as gifts. The benefits go on and on….
Have a very Merry Christmas and a Happy and safe New Year. Count all your blessings!!
Save the Dates (please note: dates may be tentative but will be confirmed closer to the event-thank you):
Advent Workshop ~ December 2nd
Craft ~ December 9th
Children's Christmas Pageant ~ December 16th Children Stay Upstairs
Happy Birthday Jesus ~ December 23rd Children Stay Upstairs
No Class on December 30th and January 6th
WORDS TO LIVE BY: A Monthly quote:
Staying positive doesn't mean you have to be happy all the time. It means that even on hard days you know that there are better ones coming.
FYI: People have asked me what the letters DEU at the Kindness tree means:  DEU means…He gave  (quite powerful)
January 2019 newsletter:
The Ministry of Christian Education met on Wednesday, December 5th. Our guest was Rev. Robert Naylor. Thank you for joining us. We talked about some concerns of our church. I feel we are all going in the right direction: remember when we all work together all the over pouring blessings we find. Let us keep moving in the right direction. There is a reason why the rearview mirror is small…no looking back. We together have this.
During the meeting we discussed the children's Christmas Pageant. Gail Clement will be organizing it. With the lack of children attending Sunday School, we discussed all different alternatives and let me tell you it was great. Thank you to the children who participated and thank you Gail for your help making sure we stay with the tradition of a pageant. The story is the same (and what an amazing story) but the telling of this story can be expressed in so many ways. The baby Jesus was born. So powerful! Thank you!!
We discussed the Advent Workshop. We had a great turnout. The crafts were a big hit. Thank you to Kathy Hall and Lauretta Boyce for organizing. Thank you to the volunteers: Jennifer Murphy and her daughter, Andrea Seaberg, Rachel Eaton, Mark Hall, Mr. Boyce and Meaghan McGlinchey. Please forgive me if I forgot to include you, but know I very much appreciate your help.
The Ministry of Christian Education has some concerns regarding the first aid kits. One is located too high on the wall and in an emergency may be difficult to grab. We do have a backpack that can be grabbed quickly though.  Another concern is that there are no gloves inside the backpack first aid kit. We will make sure gloves are provided in the kits. We hope to never have to use them, but we'd rather be on the safe side. It will be brought up during the board's next meeting. It is not an emergency, but we would feel better knowing that gloves were available to everyone.
While you celebrate Christmas, I hope you take time remembering the true meaning of the miracle that took place on that blessed day so long ago.
The Ministry of Christian Education's next meeting is on Wednesday, January 9, 2019
WORDS TO LIVE BY: A 2nd Monthly quote:
For it is in giving that we receive. Believe in the Magic and Miracles of Christmas!!
God Bless,
Donna McGlinchey
Chair of the Ministry of Christian Education
<![if !vml]>
<![endif]>
HAPPY NEW YEAR, NEW BEGINNING, REBIRTH
(A Blessed Advent and Christmas Seasons to You – Bob Naylor)
It's Advent!  Happy New Year!  I know, I must be mistaken!  No it's the beginning of the New Year on the church calendar.  It's Advent with its candle lightings, its Christ child's arrival waiting, and its creche dusting and arranging!  The Advent – Christmas seasons are all about new beginnings, fresh starts, births and rebirths!  They are the seasons of sights and sounds that revive in us a sense of innocent joy!  The child comes alive in us again.  While some will grieve their personal losses, for most it is a time to feel a renewal of the Spirit of God and its accompanying hope of peace and goodwill among all! 
And the Advent waiting ends with a birth of an unblemished child!  The infants mind is fresh, awaiting the miracles and mysteries of life.  No past memories of hurt or pain or sorrow that weigh down the imagination and the wide-eyed wonder of it all!  Ah, to return to God's womb again and have a fresh start.  Ah, to be cleansed again of the surety of our facts, our pre-judgments, our polarizing personal opinions.  Ah, a chance for a new beginning, a rebirth, ready to be amazed by seeing and hearing and sensing life for the first time! 
Birth – the clean slated mind…..the arrival with not answers, but many questions….the activation of all of the senses in experiencing the fantasia of beauty and goodness that God has woven into the fabric of life….the birthright of innocence…..the no past regrets, only the future hopes! 
As we wait in the womb of Advent may we let go of those things that have taken away our sense of wonder – our blindness to the image of God in the world and in all people; the strident opinions that have come from misconceptions and unvalidated truth.  Let us concentrate on the birthmark imbedded in our souls that the realm of God with all of its astonishing love and grace, its surprising beauty and grandeur belongs to the child waiting to be reborn in us!
A Prayer Practice
<![if !supportLists]>· <![endif]>Sit quietly and attentively with all your senses awake.  Look deeply into the wonders in the space that surrounds you.
<![if !supportLists]>· <![endif]>Remember some childhood memories when you were amazed.
<![if !supportLists]>· <![endif]>Think of the negative and toxic thoughts that weigh you down or hold you back from personal and interpersonal rebirth.
<![if !supportLists]>· <![endif]>As you prayerfully reflect play this You Tube video of What Child is This - type in "What Child is This" – Lindsey Stirling
O God who will soon arrive in the flesh through the miraculous act of human birth,
Rebirth in us a childlike innocence that is amazed at everyone we meet and alert to the wonder of it all as we crawl every inch of earth.
Bathe us clean of places in our soiled souls and hearts
And pour on us the oil of gladness so that unbridled love and grace to all we will impart. 
May sweet lullabies, not strident militant tunes, be the songs we sing…
Then we join with the angel chorus and sounds of peace on earth will ring!