First News

For

MAY 2020

<![if !vml]><![endif]>
What do Worry Time and a Good Meltdown Have to Do with Well-Being?
4/24/2020 - by: Deborah Ringen - Conference Staff Disaster Relief
<![if !vml]>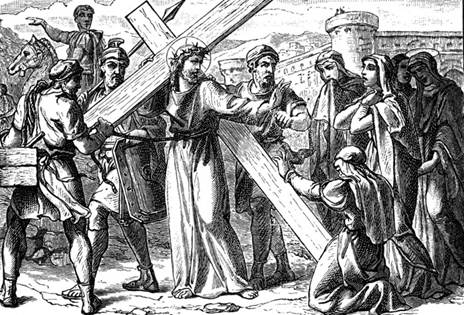 <![endif]>Hour, by hour, day by day, week by week, month by month… how long will it take for life to return to some kind of normal or new normal? The federal, regional, and local government news briefings, news reports, COVID 19 statistics, food distribution needs and social disparities fill television and social media platforms. Even commercials and late-night comedy shows talk of COVID 19. How can we maintain any balance or sense of well-being in this trying time?

The Church Health Center Model for Healthy Living identifies seven areas of life that are interconnected in the fulfillment of a healthy life. The key areas of focus are: Faith Life, Movement, Medical, Work, Emotional, Nutrition, Friends and Family.

When I look at each of these areas, they all are negatively impacted by the current global pandemic.

<![if !supportLists]>· <![endif]>Worship services have moved on-line. This is a good alternative for many but not for all, those who do not have the technology or the knowledge to use the technology are unable to join in the communal worship.
<![if !supportLists]>· <![endif]>Our movement is restricted to staying 6 feet from each other, out of the gym and usual exercise routines.
<![if !supportLists]>· <![endif]>Our healthcare system has delayed many planned procedures, is overwhelmed with COVID 19 care, so many office MD visits are virtual or postponed.
<![if !supportLists]>· <![endif]>Jobs have been lost, millions are unemployed and struggling.
<![if !supportLists]>· <![endif]>Emotionally, people are becoming depressed, anxious, and fearful.
<![if !supportLists]>· <![endif]>Food supplies are highly variable, those out of work cannot afford groceries, food banks are expanding their service.
<![if !supportLists]>· <![endif]>Our contact with family and friends is mostly by phone, email, Zoom, Facetime and social media. We miss the human contact the smiles we cannot see behind the masks.
Are there positive impacts for a balanced life caused by the pandemic? I think there are. Let's look again at each area of a healthy life.

<![if !supportLists]>· <![endif]>On-line worship is bringing more people to the services than when they were in person! Congregations are calling each other on the phone to check on each other. People are continuing to pray for each other and the world.
<![if !supportLists]>· <![endif]>Movement through walks in the park or in neighborhoods maintaining social distancing, neighbors are waving to each other and calling out greetings. Yoga, Pilates, meditation, and cross-fit classes are offered free on-line.
<![if !supportLists]>· <![endif]>Gaps in medical care equity and access are being highlighted, a negative finding for sure, but increased awareness has the potential to improve this situation.
<![if !supportLists]>· <![endif]>Some employers are refocusing their work to assist in the pandemic and keep their employees working safely.
<![if !supportLists]>· <![endif]>Mental health awareness messages are increasing, many are sharing their gifts and talents to promote calm and positive moments.
<![if !supportLists]>· <![endif]>Recipes are being shared as we eat out less often.
<![if !supportLists]>· <![endif]>And family and friends are finding novel ways to keep in touch.
I am not suggesting that all the turmoil we hear and feel each day can be resolved by thinking positively, yet there is research to support that counting our blessings each day can promote a more positive outlook on life and physically promote greater well-being.

Here are three suggestions from experts that are easy to use yourself:

1. Three Good Things. Dr Martin Seligman recommends writing as a gratitude exercise that becomes a daily habit. Writing helps you focus. Reflecting increases your sense of control and doing this every day for two weeks makes it a habit and improves your sense of well-being.
<![if !supportLists]>· <![endif]>Every night, just before you go to bed, sit down for a while and look back at your day.
<![if !supportLists]>· <![endif]>Then think of three things that went well for you during the day.
<![if !supportLists]>· <![endif]>Write them down. Reflect and brood upon each of them.
2. Schedule Some Worry Time. Psychiatrist Dr. Richia Bhatia and The Association for Behavioral and Cognitive Therapies recommend setting aside a half-hour for worry time each day to identify worries that you have some control over and those over which you have no control. This allows you to be more present to the moment for the rest of the day. Recognizing our anxieties and naming them when they are overwhelming us as worry can help us set aside the worry for a time.

3. Max Lucado: Grant Yourself a Good Meltdown. This YouTube devotional time encourages us to give ourselves time to tell God what is really on our mind. Lucado calls it a Good Meltdown Time with God to talk, yell, exclaim our dissatisfaction, our worry, our prayers. He suggests we let those around us know that we are going to have our meltdown time so that they do not get concerned. Once we spend about five minutes in petition with God, it is time to move on with the day. Lucado counsels us not to stay in the meltdown as through the Lord's mercies we are not consumed.

These simple practices can give outlet to the complex emotions that flow through us at this time in our world. God is with us. Experts will guide us. We can work to focus on glimmers of hope, glimmers of beauty and glimmers of peace despite the storm.
Author
<![if !vml]>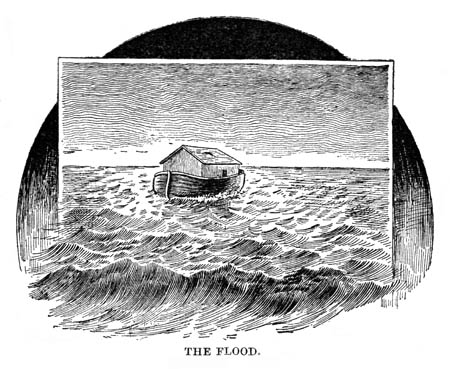 <![endif]>
Deborah Ringen is Transitional Minister of Health and Wellness for the Southern New England Conference, UCC.
  Subs<![if !vml]>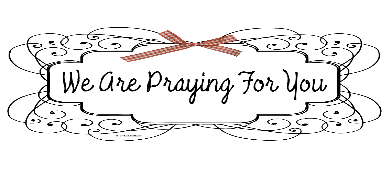 <![endif]>cribto our Top of Form
<![if !vml]>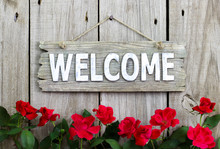 <![endif]>  
Our April 1, 2020 meeting was done by email to follow the safety guidelines.
We discussed moving the deadline for the time capsule to around Rally Day which is in September, with the closure of the time capsule at a later date to be announced. With so much uncertainty in the world today we wanted to give us all something to look forward to after the summer. Now you have more time to create something to add.
If for safety reasons this continues through May then Children's Sunday is still up in the air. I will announce Graduates in the June Newsletter. Please note I have received only 2 children, so far, who are graduating. I do not want any graduate missed.
You can either reach me at dlmcg013@gmail.com, or my home #: 508-378-1245, or even send a little note to me at: 368 Elm Street, East Bridgewater, MA 02333. I look forward to hearing from you. Like I mentioned I will put it into the June Newsletter so that it may be a little more special in the event there may not be a Children's Sunday.
Vacation Bible School is still on as of now. Please - I am encouraging you to sign up early, payment can be submitted the first day of VBS. DISCOUNT if registered by May 31st $10/per child or $15/per family. After June 1st price will be $15/per child or $20/per family. Register early so we can get an accurate headcount. The new registration forms are now available on FCC's website.
Sunday Sundaes are still July 5 – August 30. I still need teachers and helpers. There needs to be 2 adults present at all times. The lesson is already planned. You will have a small reading (you can read or some of the children love to read). I encourage any form of participation. After the reading there are all different types of activities they can choose from. While they do their activities you all can enjoy a Hoodsie with toppings. What could be better than that?
<![if !vml]>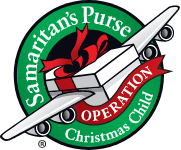 <![endif]>
With all the uncertainty in the world there is one guarantee and that is God is ALWAYS with us spreading his love and protection. NEVER lose your FAITH. You are never alone.
Save the Dates (please note, dates may be tentative but will be confirmed closer to the event-thank you):
May 31st Children's Sunday
July 5th-Aug. 30 Sundae Sunday
Aug. 3-6th Vacation Bible School
Sept. 13th Rally Day
Dec. 6th Advent Workshop
Dec. 13th Children's Christmas Pageant
Dec. 20th Happy Birthday Jesus
Monthly Quote: Faith is trusting God even when you don't understand his plan
Stay safe and healthy!

God Bless,
Donna McGlinchey, Chairperson of the Ministry of Christian Education
<![if !vml]>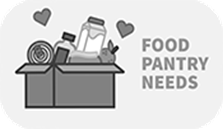 <![endif]>  
Mission Moments
 Thank you to the MainSpring crew who continues to prepare lunches.Kudos to the March workers of Susan Johnson, Ann DeGrechie, Barbara Derosier, Russ Greene, Eric Pedersen, Wayne and Logan Brundige!
More than ever your commitment and service to our community is needed and very much appreciated.
Volunteers needed for yard work at the parsonage and church. Pick up sticks, rake leaves and general prettying up is needed. Every good deed is good indeed!
The deacons continue to work with Miriam Theodore, Linda Brown San Martin and Tom Hoisington for online worship. Rev. Richard Girgosian is also willing to do online worship in May.
Without Kelly Lopes online worship would not happen and for her dedication and commitment we are extremely grateful.  
Eric Pederson was asked to join our merry band and accepted the request. It will become official at the next Board meeting.
Palms were able to be picked up and as planned were shared with First Baptist Church of Brockton.
Our palms were placed on our front steps and the response was amazing. Palms were also delivered to member's mailboxes such as Lillian Horner who is home bound.
A home visit was made safely to Bill Seward to assist in a tiny way to get things ready for Carol to come home. Miriam was able to visit and serve the family home communion.
Phone calls were made to other home bound members.
The deacons will be looking for someone to continue Carol's sunshine letters. The project started a few years ago with Carol working with the deacons to reach more shut-ins and friends of the church.  Handwritten letters with a picture of a church event or displays will be mailed approximately every three months.
Wednesday Wonderings will be snail mailed to those member and friends who do not have an email address. 
Respectfully submitted, Gail Clement
TRUSTEES UPDATE
<![if !vml]>

<![endif]>
The Trustees have made siding repairs to the front of the church (due to wind damage). They periodically check on the church properties and are planning to do some yard work at the parsonage very soon.
A WORD FROM OUR  
<![if !vml]>

<![endif]> The deacons are available for any concerns or requests for assistance. There is a deacon of the month, but any one of us is available to help.
Please help by notifying us if you know of anyone who is ill, has a special prayer request, needs a ride to church or would like to be visited.  We want everyone to have access to pastoral care if it is needed.
Yours in faith,
Ann DeGrechie (617) 943-1629, Russ Greene  (781) 447-5047and Gail Clement  (617) 838-2842.  
<![if !vml]>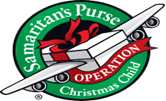 <![endif]> 
<![if !vml]>

<![endif]>Committee Update
The Search Committee had two Zoom meetings plus many emails among our members so far this month of April. We spent quite a bit of time discussing and planning on meeting via Zoom with a candidate whom we were interested. Unfortunately, because of family circumstances this candidate withdrew from consideration.
We did receive interest from another candidate who we have discussed and are in the process of setting up a Zoom interview within the next week or so.
We have been in touch with Rev. Patty Kogut, our district UCC representative, who is helping us with checking on the candidates. She has also approached a few candidates regarding our position, and she is waiting to hear back from them. We have notified her that we would like to receive any and all candidates that apply.
We are especially grateful to our Search member Erin Smith who has graciously provided us with access to Zoom, arranged all our Zoom meetings and has helped us with technical setups. 
If anyone has any questions about our progress, please feel free to contact any member of our committee:  Lauretta Boyce, Chairperson, Kelli McPherson, Secretary, Cheryl Clark, Mark Hall, Cheryl Happeny, Mark Iverson and Erin Smith.
<![if !vml]>

<![endif]>
<![if !vml]>

<![endif]>
  TREASURER'S REPORT FIRST QUARTER 2020
As of March 31st, operating of $19,088 compared with operating expenses of $21, 317 results in a shortfall or $2,229.
Major expenses were for fuel oil $2,950 and quarterly insurance $2,630.
 Because of the overall shutdown of the church, expenses have been reviewed and appropriate action taken in those areas where cost savings can be achieved.
STRENGTHEN THE CHURCH
OUR SPECIAL OFFERING FOR MAY WILL BENEFIT YOUTH AND CHILDREN
  During the month of May our church will be receiving the UCC's Strengthen the Church offering with a special emphasis this year on the support of Conference ministries with children and youth. Whether you can attend that Sunday or not, we hope you'll plan to participate.
 One of four special offerings of the UCC – including One Great Hour of Sharing, Neighbors in Need, and The Christmas Fund – Strengthen the Church is shared by the Massachusetts Conference and National UCC. The offering is designed to help us build the future of the Church. National UCC has primarily used Strengthen the Church funds for youth ministries, leaders for churches in places lacking a strong UCC presence, and new initiatives for existing churches. This year, all of the funds from this offering that remain in the Massachusetts Conference (50% of the first $15,000 and 90% of every dollar beyond) will support its ministries with children and youth.
 The Massachusetts Conference offers a wide variety of opportunities and resources to support the faith formation ministries of local churches like ours:
<![if !supportLists]>· <![endif]>Our Conference is a leader in Christian Educator training: classes open to anyone wishing to improve their knowledge and skills; CE & Youth Ministry Certification programs; Communities of Practice for Christian Educators; special trainings for things such as Safe Church Ministry; and events like Faith Formation Summits and Super Saturday workshops.
<![if !supportLists]>· <![endif]>Our Conference provides numerous youth ministry experiences: special gatherings such as the Annual Youth Retreat; faith-deepening opportunities like Confirmation Retreats; National Youth Event and Youth@Synod trips; as well as other programs such as Youth@Super Saturday.
<![if !supportLists]>· <![endif]>Our Conference makes a multitude of resources available to Christian Educators: free online access for our churches to webinars, books, articles, and videos through a partnership with Practical Resources for Churches; curriculum selection guidance; special help for things like Intergenerational Worship, Vacation Bible School, and Children's Messages; and an Associate for Faith Formation & Youth Ministry guiding our faith formation ministry and available for consultations.
 Developing leaders for the Church and for the world is as essential to our present vitality as a church as it is to our future vitality. Let's give generously this month of May to the Strengthen the Church offering to help our Conference provide necessary support for our church and others so we'll have the most robust faith formation ministries possible!