First News

For

NOVEMBER 2017

<![if !vml]><![endif]>
<![if !vml]>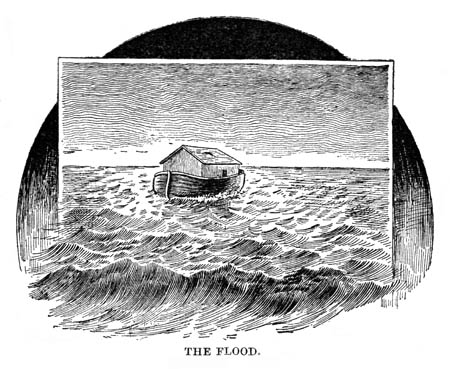 <![endif]>Whitman Food Pantry  
Now more than ever, as the weather turns blustery and cold, donations are needed to the food pantry. This is our special offering for the month of November, which will be taken up on Sunday, November 12th.  
Also, this is the time to make "holiday" item donations.  Buying items for your Thanksgiving/Christmas meal?  Why not purchase one or two additional "like items" to donate to the food pantry?
Items which will be needed are:
Banana bread mix, apple juice, cranberry bread mix, cranberry juice, brownie mix, pineapple slices, pineapple chunks/or crushed, cake mixes and canned frosting,           
Jiffy pie crust mix, holiday specialty items, canned pumpkin, hot chocolate, flour, bathroom cleaning products, sugar, kitchen cleaning products, stuffing mix, deodorant, cranberry sauce, toothpaste.
In addition to the above items, financial assistance is always most welcome and especially at this time for November's special offering!  
Thank you so much for your continued support of this Mission Outreach program.  
<![if !vml]>

<![endif]>
One of our church's Mission projects is the Angel Tree.  With this project, members are asked to take one of the paper Angels from the tree at the back of the church as a reminder to purchase an age appropriate gift for either a boy or girl ages 8-12.  The gift should be returned to the church, UNWRAPPED, and put under the Angel Tree with the Angel tag attached to it.
This year the tree will be up December 3rd  through the 17th.  All donations should be returned by that date to allow time for sorting and delivery.  All donations to this project are evenly divided between the Whitman Food Pantry and the Silver Dollar Club.  For those who so desire......gift cards to Walmart may also be donated and/or monetary donations.  When making a monetary donation, please indicate "Angel Tree" and the amount on your offering envelope.
OUR MEMBERS AND FRIENDS  IN THE MILITARY
including Colin McLaughlin, grandson of Nancy & George McLaughlin, who is safely home from Kuwait and now stationed at Fort Hood, TX.
(If you know of other members or friends in the military, please let us know, so their name(s) may be added to this list. Thanks)
REMEMBER IN PRAYER  THOSE WHO ARE HOMEBOUND, 
IN ASSISTED LIVING  OR NURSING HOMES
Dorothy Brundige, Priscilla Caskin at home; Mildred Iverson; Barry Leavitt; Jennie Mayer, Life Care Center, West Bridge-water; Winnie Robinson & Bud Talpey, All American Assisted Living, Hanson; Phyllis Titterington, (Royal Norwell & Rehab, 329 Washington St., Norwell 02061); and Marion Whiting, Braemoor Nursing & Rehab, Brockton.
<![if !vml]>
<![endif]> The Men's Breakfast Group will meet at 8:00 AM on Saturday, November 4th at Mo's Place on Rt. 27 in Hanson. All the men of the church are welcome to join us.  
 Bob Durand & Nick Abbatangelo 
<![if !vml]>
<![endif]>
 <![if !vml]>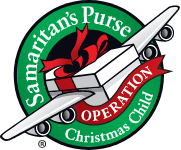 <![endif]>The Deacons Corner!
 Greetings from Kathy Talbot, Deacon of the Month for November! 
"Gratitude makes sense of our past, brings peace for today and creates a vision for tomorrow".  Melody Beattie, author
Let us thank God for all those who have touched our lives in the past, present and future. 
Our church is blessed with so much, but let us not forget those who have so little.
If you have any concerns or needs, please contact me at 781-447-5256.
 Blessings,
  Kathy Talbot
EXTRA HALLOWEEN CANDY?
<![if !vml]>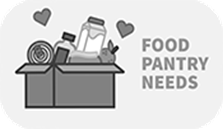 <![endif]>
If you have any leftover individually wrapped Halloween Candy, could you please bring it to church the Sunday after Halloween to donate to the Mainspring Bag Lunch Program?  Just mark the bag "Mainspring" and leave it in the church. kitchen. Thanks so much.  
You're Invited!

Spiritual Practices Retreat
November 4th
10am-2pm
Hosted by FCC Whitman
<![if !vml]>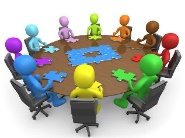 <![endif]>
Where:
Queset House
51 Main St
North Easton, MA
Join us for our exciting event:
Date:  November 4th
Time:  10am-2pm
Cost:  $10.00 (Lunch is provided)
Sign-up on Sunday mornings
or call the church office.
 
  SPACE IS LIMITED!

<![if !supportLineBreakNewLine]>
<![endif]>
This year's fair will be on Saturday, November 11th from 9:00-2:00.  
We will be having vendors as we did last year, as well as several handmade items crafted by our church members. There will be a bake sale along with Annie's Cookie Corner, therefore, many bakers will be needed to help ahead of time. 
Volunteers will also be needed to help with the Lunch Room.
We will have raffle items including four Red Sox tickets, as well as a Silent Auction.
This will be a fun event and is planned as an all church fundraiser with monies raised going to the general fund.
If you would like to volunteer to help or have any questions, please call the church office Thank you!
Church Windows Fund
There are several people who have been funding the costs of the Church Windows program for our financial work on the computer.  Currently it costs us $75/month to use the program.  Initially a member gave enough to cover the first-year costs and since then several members are taking care of the costs with a $10 or more donation each month.
Even with this program it takes a lot of time for the financial secretary and counters to enter data and keep accurate records.  This takes an average of 5 – 6 man-hours per week and we are grateful to have volunteers who will take care of this work.
  We are grateful for the donations that have come in but we still need you help and hope you will continue and maybe more join in for 2018.
A big Thank You to the donors and office workers who take care of this important work.
CHI KAPPAS
The November meeting will be held on Wednesday, November 29th at 12 Noon for a pizza and salad lunch.  Carol and Roberta will furnish dessert. We ask all who can to help tidy up.
<![if !vml]>
<![endif]>
ADVENT WORKSHOP
SAVE THE DATE
December 3, 2017  1-3 pm
Celebrate the season and make: Christmas decorations, pieces for the nativity, and Chrismons, to name just a few!
Light refreshments will be available.........
Come join us
and be a part of this annual tradition!
CHRISTMAS  SHOEBOXES
We now have 25 filled shoeboxes to send to 25 children somewhere in the world that would have no gift at Christmas time.  Each box was lovingly filled and at the top of each box is a message from us with a picture of our church on the other side.  That's super news for our first year.
There is also more Good News as we were able to raise the $225 cost of shipping these boxes to the ultimate destinations.  Much came from the Everson Bible class treasury members donations.  There was $6 left over and this starts the fund for next year.  More on next year in a later issue of First News.
Thanks so much for all who helped us help some small children somewhere in God's world.
<![if !vml]>
<![endif]>
<![if !vml]>

<![endif]>
CHRISTMAS TEA
Saturday, December 9th
11:30 to 2:30
Delicious homemade sandwiches and desserts
Great family tradition  for the holidays
Reservations and tickets available each Sunday
$12.00 adults $7.00 for children  (6 yrs. and under)
MITTEN TREE
<![if !vml]>

<![endif]>
Another Mission project which our church has supported for many years is the Mitten Tree. Like the Angel Tree, the Mitten Tree will be at the front of the church December 3-17.  Donations of handmade and store-bought hats, scarves, and mittens are put on the tree as decorations.  Donations to the Mitten Tree are divided between the Whitman Food Pantry and the Silver Dollar Club.  Everyone is encouraged to purchase or make an item to put on the tree.........one year the donations were so many that the tree tipped over!  The generosity of the congregation is/was AMAZING!  Please keep this Mission project in mind when going to our church fair (Nov. 11th)........there are usually beautiful, reasonably priced hand-mades which are available for purchase. Making a purchase helps your church........and donating that handmade to the Mitten Tree supports this Mission project! Again, thank you so very much!!
LUNCH ROOM at the CHURCH FAIR
The lunch room will be serving made at home muffins and desserts IF you who like to bake will help make these.  We need 6 to 8 dozen muffins and many finger desserts.  These should be wrapped for individual servings to sell for $0.50.  (If you feel you have made a dessert worth more, please mark your price on each item.)
 Other lunch room needs are being signed up for during fellowship time.  You can check that list to see what is needed.  If you prefer, cash contributions are always welcome to buy items not provided by sign-up.
BAKERS NEEDED
There will be a BAKERY at the fair and ANNIE'S COOKIE CORNER.  Both need a good inventory as baked goods are always very popular.  The Cookie Corner needs supplies 'in bulk' (not wrapped for individual sale) as people come and fill a bag with their own special choice of cookies. 
The Bakery will accept all other types of baked goods, and pies for fall are always fast sellers. 
PLEASE NOTE:-  Baked items should be left in church kitchen no earlier than Friday, November 10th or by 8 AM on Fair Day.  Other items for the Lunch Room needs may be brought to church during the week of the fair.  Put refrigerated items in the fridge and other items on the table and mark for FAIR.