First News

For

SEPTEMBER 2018

<![if !vml]><![endif]>
August 28, 2018
To All Members of the First Congregational Church of Whitman,
 The Board and Deacons have held several meetings over the summer to discuss recent developments at the church and to begin the process of moving forward. 
 Leaders from the Mass. Conference of the UCC met with us in June to recommend steps to take in finding a new pastor.  These steps included determining a realistic compensation package to offer to candidates, determining the most important goals both for the church and for the new minister to focus on, and naming a Search Committee.
 The UCC recommended two consultants that specialize in helping churches.  To that end, the Board and Deacons have reached out to these consultants and will soon interview them.  There are several ways that the process may ultimately be carried out, but we are letting the congregation know that a process will soon take place.  Details remain to be worked out regarding how and how often to meet.  The consultants will preach at least once or twice and begin to get to know church members.  The goal is for every member to have the opportunity to be heard, positive or negative.  We have good, dedicated people no matter where they stand in their opinions. The chosen consultant will help us learn skills and develop healthy tools for dialogue and moving forward in a healthy, strong way.
 Over the next few weeks, the Board and Deacons will meet to choose a consultant, determine which process is most suitable, and define a timeframe to begin the work of transforming our conflict into positive growth.  We will keep the congregation informed every step of the way and will reach out for your input and invite and encourage you to become involved in this process.  We hope you will help us focus on moving forward and invite your participation in this process. An All-Church meeting will be called to give everyone the opportunity to discuss goals and to authorize the hiring of a conflict transformation consultant.
 Please stay tuned for more information as it becomes available.
 Sincerely,  
  The Members of the Board and the Diaconate
Summary of July 17, 2018 Meeting of Board, Deacons, and PRC Minutes Approved August 8, 2018
The Board met on July 17, 2018 and refined work on the minister's contract to be offered in the search for a new minister.  Budget and income figures were analyzed in conjunction with the initial draft.  An outline of duties and responsibilities was also reviewed and updated.
 Deacons are taking additional responsibility for coordinating communication about baptisms, illnesses, deaths, etc. and reaching out to anyone in need.  The deacons are also reviewing the number of members, active and inactive, to update the totals which haven't been tallied in a while.  They are working to fill pulpit supply for those Sundays in the coming months.
The Board approved of the establishment of the "Technology Fund" in memory of Fred Spencer and Derwood Hughes.  Its purpose is to contribute toward the annual cost of software and network support, upgrades, etc. with the hope that it will grow over time.
Our church will participate in "Reunion Sunday" to be held Sunday, August 2 in Abington.  Gail Clement is the point person to coordinate details.
 Angela Brundige was voted our online administrator to update Facebook.  Margaret will assume the role in sending email blasts regarding reminders of important church events or notices, such as when a member has died. 
The Board will deliberate working with UCC consultants. 
Summary of August 8, 2018 Meeting of the Board and Deacons – Minutes to be approved in September
The Board held a meeting on July 17 with Rev. Patty Kogut, new Regional President of the Mass. Conference of the UCC.  She was briefed on the work that's been done in the search process for a new minister.  A preliminary profile has been drawn up with work being done on defining goals and a process to name a Search Committee.  An All-Church meeting is planned to involve all church members in both goal setting and nominating members for the Search Committee. Preliminary outreach has begun with two consultants highly recommended by the UCC.  The Board will meet separately in a few weeks to review their credentials, consider how to construct the process, and set up interviews.  Church members will receive more information in the September newsletter.
Church membership rolls need review; they have not been updated in many years.  The software program has some challenges to be resolved to determine a solid number. 
A few other highlights:
<![if !supportLists]>· <![endif]>Angela Brundige and Paul Brundige will now assume responsibility for managing online technology.
<![if !supportLists]>· <![endif]>Trustees are working on making sure keycards and keys have been returned by people who have resigned their committee roles.
<![if !supportLists]>· <![endif]>Deacons are working on fulfilling pulpit supply coverage and have September filled.
<![if !supportLists]>· <![endif]>Rally Day is planned for Sunday, September 16.  Committees are being asked to contribute items for the cause.  A grill is needed.
REMEMBER IN PRAYER OUR MEMBERS AND FRIENDS IN THE MILITARY

including Colin McLaughlin, Nancy McLaughlin's grandson, who is safely home from Kuwait and now stationed at Fort Hood, TX.

  (If you know of other members or friends in the military, please let us know, so their name(s) may be added to this list. Thanks)

REMEMBER IN PRAYER THOSE WHO ARE HOMEBOUND IN ASSISTED LIVING OR NURSING HOMES

Dorothy Brundige at home; Mildred Iverson; Barry Leavitt; Jennie Mayer, Life Care Center, West Bridgewater; Winnie Robinson & Bud Talpey, All American Assisted Living, Hanson;  Phyllis Titterington, Royal Rehab in Norwell; and Marion Whiting, Braemoor Nursing & Rehab, Brockton.

A WORD FROM OUR  <![if !vml]><![endif]>

The Deacon of the month can also be reached either by phone or email to help you with your needs. The name of the Deacon of the Month is listed in the weekly bulletin and in the monthly newsletter. 

If the Deacon of the month is unavailable, please feel free to reach out to any one of the Deacons, whose names are listed below.

We are here to help you with all your needs…. spiritual support or whatever else you may need.

We can make this work if we all work and pray together!

Sincerely,

Gail Clement, Ann DeGrechie, Russ Greene, Christina Stoltz and Donna Willis

<![if !vml]><![endif]>

The Men's Breakfast Group will gather on

Saturday, September 8th at 8 AM at Mo's Place in Hanson.  

All men of the church are welcome.

  Nick Abbatangelo & Bob Durand  
THE PUMPKINS ARE COMING! <![if !vml]>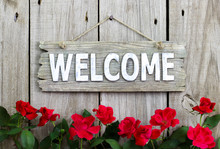 <![endif]>
The pumpkins arrive for unloading on Saturday, October 6th at 1:30pm. Please join us for this event. Bring a blanket-lined wheelbarrow and your strong arms and sturdy feet. We need those who sit on the sidelines and cheer us on as well. Everyone is welcome! The patch will be open from October 6th thru October 31st.
Please sign up to sit at the Pumpkin Patch and take donations. It's fun, easy and you have a chance to be out in the fresh air.  Please join us gourds!
For more information contact "Gourd in Charge" Sue Johnson at 781-335-6261 or 781-985-7438.
FALL WORSHIP TIME & OFFICE HOURS <![if !vml]>

<![endif]>
Worship time is back to 10:00 am and child care is available. Fellowship will follow with coffee/tea and refreshments. Please plan to join us beginning Sunday, September 9th.
The office will be open Tuesday, Wednesday, Thursday from 8-1 and Friday from 8-12 noon beginning the week of September 16th.  Margaret, the church secretary, will be on vacation the week of September 2nd through September 11th.  
 CHRISTIAN EDUCATION UPDATE
<![if !vml]>

<![endif]>
  Hello Everyone,
WOW! Summer is coming to an end. Schools are starting up. It's time for new routines and hectic mornings. We can all do it together.
Sundae Sundays ended on August 26th. It was a good turnout.
**Rally Day is September 16th I hope you saved the date! It is the day we welcome families and children back for Sunday School. It is followed with a cook out. YUM!** You are more than welcome and encouraged to bring a dish/side/dessert to share. Sharing a favorite dish is great way to start a conversation. Introduce yourself and get to know someone who you do not know. You might be surprised to find out you have a lot in common. Tell them about your favorite adventure you had.
We need teachers/helpers. Remember you can sign up for 1 class or many. The children would love for you to get to know them. Please see anyone on the Ministry of Christian Education if you are interested. The Sundays which have no teachers for a class is the day the children stay upstairs for the sermon. There is a small lesson and activity sheets (puzzles, word finds, picturegrams, mazes just to name a few). NO guesswork. The children love the activity sheets. Let's help them learn our faith!! You may be surprised and learn from them. What do you have to lose? Dreams and dedication are a powerful combination!
With all the changes we are faced with everyday let's take time to say thank you and appreciate what God has given all of us. Remember most of us have been brought up with or at least heard of the "Golden Rule" – "Do unto others as you would have them do unto you" Matt 7:12. God made us all different with different personalities, but he gave us all one thing that is the same and that is the choice to do the right thing. Stop think and listen before you speak. Cruel words do not take away other cruel words. It adds fuel to the fire. Show love and compassion. Understand we are God's disciples.
If anyone is interested in helping with Advent Workshop and/or the Children's Christmas Pageant, we can always use more volunteers, just let me know.
Save the Dates (please note: dates may be tentative but will be confirmed closer to the event-thank you):
**Rally Day ~ September 16th
Advent Workshop ~ December 2nd
Children's Christmas Pageant ~ December 16th
Happy Birthday Jesus ~ December 23rd
At this time I, on behalf of the Ministry of Christian Education, would like to say good bye to Pastor Josh, Annie, Caroline, Jackson, and Ryan. Thank you for all you have given to the church. Thank you for your support and love. Best of luck as you enter your next chapter of your lives. Walk in God's way and in his love. You will be missed and thought of often.
WORDS TO LIVE BY: A Monthly quote:
Stop being afraid of what could go wrong and think of what could go right.
God Bless,
Donna McGlinchey
Chair of the CE
 Whitman Food Pantry Update
<![if !vml]>

<![endif]> 
As members and friends here, you all have been very generous in supporting the needs of the Whitman Food Pantry. Your help is both needed and sincerely appreciated! If you would like to purchase specific items that the food pantry in currently most in need of, here is an updated list to guide you:
Dishwashing Soap, Bathroom and Kitchen Cleaning Supplies, Laundry Detergent, Toothpaste, Toothbrushes, Razor Blades, Shaving Cream, Deodorant/Anti-Perspirant, Shampoos and Conditioner, Boxes of Scalloped or Au Gratin Potatoes and Tea Bags.
NOTE: Please double check the dates for any food you are donating. The food pantry, by law, is not able to use any canned goods or other foodstuffs that are outdated. Thank you!
EVERSON BIBLE CLASS/CHI KAPPAS
Our fall meeting will be held on September 29th and will be a special May breakfast served to us by Nick and his crew.  This meeting will be at 10:30 am rather than the usual 11 am.  Since it will be very special breakfast and we need to know if you plan to come.
As you remember there was no May Breakfast last spring but instead a collection – the No Breakfast/Breakfast Campaign.  The collection has reached almost $1000.  We are asking each member instead of contributing the usual $5 co-pay to contribute to this fund, so we can put it really over the top. A reminder - Dues are due this fall.
Please let Roberta Spencer or Carol Seward know that you plan to come by September 23rd.  Thank you.
CHRISTMAS SHOEBOXES
Fall is approaching and our deadline for getting our  shoeboxes to their pick-up location will be in the latter part of October.  There have been some great sales for shoebox supplies this summer and hope we'll have as many to send to children as we did last year.  If you have any questions check with Gail Clement, Carol Seward or Roberta Spencer who will be able to help you.  
Our table by the ramp still has empty boxes available and we also have items for sale to help us with the $9 shipping cost per shoebox to deliver these to the different countries around the world.
  Carol Seward
Name Tags & Friendship Fund
It is time we began using name tags again.  We have quite a few new people and we will also be having different ministers, so it seems a good time to have new name tags.
If you have some special name you'd like on you new tag, please let Margaret in the office know.  If easier, you can just put your name request in the offering plate on September 9th or 16th.
<![if !vml]>

<![endif]>  We will not be using any operating money to cover the cost.  This will come from our relatively new Friendship Fund established in memory of Renee Anthony.  Since then, other memorials have been so designated. We are grateful to have this fund which is to promote friendship in our church and what better way than getting to know each other by name.
Special Funds
<![if !vml]>

<![endif]>
  As you all know we have a big shortage in operating funds this year.  We will need to work hard all fall to increase operating income.  One way is to add as much as you can in your weekly or monthly offering envelope to the Fuel Fund (FF) or Balanced Budget Fund (BBF).  Both, obviously, go to operating expenses. 
  Most of us have some habits that aren't doing us any good and are costly.  If we gave these up and donated the cost to operating, we be doing two good things.  For example, it could be improving our health, or giving us extra time to use for better pursuits, and by so doing the church finances would become healthier.  That's a win – win situation.
Speaking at Church
If you have an announcement to give or some other information, everyone would like to hear what you have to say.  So, PLEASE come forward and use the mic so that ALL can hear rather than just the few who sit near you. 
USHERS  ~  2018-2019
The ushering list for the coming year is being prepared.  If you have been an usher and will continue, do nothing.  If you would like to volunteer to usher on a regular or a fill-in basis or if you won't be able to continue, please let Bill Seward know.  His e-mail address  (wilsonseward@comcast.net).  You can also let Margaret, office – 447-5557, know of any changes.  Thank you.
 Bill Seward
SOUL SISTERS!
Welcome back ladies. We will be meeting on September 23rd for lunch at Meadowbrook. Noonish. We will have a short meeting to discuss our future, and there is a future, as well as upcoming events. Please bring ideas and your appetite. Remember, all women are welcome, so bring a friend. Don't worry if you don't have the money. If you have any questions, please contact me at 857-615-8698 or Marcia at 508-562-9999. Looking forward to seeing you.
 Teresa Hayden