First News

For

JUNE 2023

<![if !vml]><![endif]>
<![if !vml]>

<![endif]>
On behalf of Crystal, Josh, Xander, Matthew, and Emma, we have been honored to serve as your Pastor and pastoral family. Our time in Whitman has been a gift from God.  Your friendship and love will continue to influence and impact our lives. We love all of you and pray for God's richest blessings upon this historic church in the years ahead.
In His grip!
Pastor Scott
Monthly Men's breakfast will meet at 8:00 am on June 10th at MO's Place in Hanson.
The Chosen Bible Study will continue Thursday evenings in June at 6:00 pm in the library.
Pastor Scott will preach from the Gospel of Mark on June 4th, 11th, and 18th. The sermon series is called "Our Time in the Boat".
May every Church and Christian community be a place of mercy amid so much indifference.  Pope Francis
Christians have forgotten that the ministry of listening has been committed to them by Him who is Himself the great listener and whose work they should share. We should listen with the ears of God that we may speak the Word of God. Dietrich Bonhoeffer
 <![if !vml]>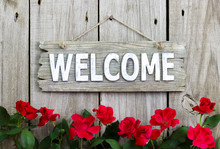 <![endif]>
Our prayers and sympathy are with the Preskins Family as they mourn the loss of Robb's mom, Anne,  who passed away on Saturday, May 13th.
  <![if !vml]>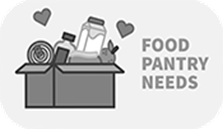 <![endif]>  REMEMBER IN PRAYER  THOSE WHO ARE HOMEBOUND OR IN ASSISTED LIVING FACILITIES
especially Dorothy Brundige, at home; Dianne Marcus, at Windrose at Weymouth, 670 Main Street, S. Weymouth, MA 02190, and Lillian Horner, at St. Joseph's Manor, 215 Thatcher St., Brockton.
TRUSTEES:  During the past four to six weeks the trustees have been busy. Several things have been accomplished at the parsonage, like mowing the grass & cleaning up twigs, branches, etc.  Inside the parsonage, three toilets were replaced with modern ones and the railing going up to the second floor was put back up after replacing some broken railing brackets.
At the church, the gutters were all cleaned out, the yard was cleaned up by the scouts, and we are waiting for a price to replace the tile floor in the corridor by the minister's office. Also, we are looking for estimates to repair the Broad Street iron fence. 
 Mark Hall, Trustee's Secretary
  SUMMARY - BOARD MEETING - Wednesday, May 24, 2023
We were recently informed of two small parcels of land in Hingham that were historically owned by a Hingham family and later put into a family trust. Our church, as a member of the UCC, was named as a part owner in the family trust. Someone wishes to buy all the surrounding land as well as the two landlocked lots and cannot do so until all parties in the trust sign off. John Travis has signed the document which will change the name on the deed at the Registry of Deeds. In settlement, the church expects to receive a check for our share of the proceeds. 
The new office computer and monitor have been delivered, and we're happy to say that Margaret is <![if !vml]>

<![endif]>back in the office on Thursdays and Fridays!  The primary purpose of this meeting was to discuss ministerial transition.  A search committee is forming immediately with the goal of selecting the new minister within four months. Our last two searches took a very long time, due to circumstances that no longer apply. We will once again look for a part-time minister. Many of the components in launching the search a few years ago have been set into motion which should make this next search more expedient. We aim to post the job with the current benefits package and assess the results. Four people have agreed to be on the committee, and we hope for one more person in the congregation who would be willing to serve. The committee will keep in touch with the Board, providing a detailed report at each Board meeting, and the Board will participate in the vetting process of the final candidate(s).
In the meantime, keeping ministerial coverage on Sundays is crucial. Gail has reached out to several past pulpit supply ministers and other clergy who have indicated a willingness to help us in a number of ways. The goal is to have Sunday coverage from June 25 through the end of the calendar year. The Board also discussed the essential need to provide for the pastoral needs of church members.
Strategic Planning will continue to move forward. A second meeting will be held on Tuesday, June 6 at 7:00 pm with an All-Church Meeting planned for Sunday, June 11 immediately following the worship service.
Next Board meeting is Tuesday, July 11 at 7:00 pm. Church members are both welcome and encouraged to attend.
<![if !vml]>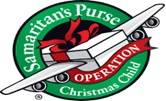 <![endif]>Glenn and I are so very grateful to the entire FCC Whitman congregation for your support, through the prayers, cards, and notes that you have sent our way throughout the last several weeks as Glenn underwent his stem cell transplant.
I'm happy to tell you that Glenn is doing well, given all that he has been through. His medical team is very pleased! Full recovery takes about a year, so he has a way to go, but we are optimistic.  Already many prayers have been answered for sure!
Blessings,
Margaret 
MAINSPRING BAG LUNCH PROGRAM AND CONWAY HOUSE (Our Room!)  June's Special Offering <![if !vml]>

<![endif]>  Once a month, bag lunches are made by volunteers, led by church members Susan Johnson and Barbara Derosier, for Mainspring residents. Food costs have increased, as you all know,  so your financial support is needed more than ever if we are to keep this project going! We also take care of re-supplying towels and linens in a room that we have sponsored for many years at the Conway House in Middleborough. Your generous help with this Special Offering, which will be taken up throughout the month of June, is much needed and sincerely appreciated.
WHITMAN FOOD PANTRY: Dotty, who works at the Food Pantry, gave me this updated list on Thursday. At this time, the Food Pantry's most pressing needs are Chef Boyardee products, Hamburger Helper, shampoo, orange juice, regular mayonnaise, facial tissues, kids cereals, jello and puddings.
Please check the dates of all donated food items to make certain they are not expired. Lastly, cash or checks made out to the Whitman Food Pantry are always welcome.  Thank you! A huge thank you also to John Barr, our representative to the Whitman Food Pantry.
SOUL SISTERS ANNUAL POTLUCK                      <![if !vml]>

<![endif]> 
PICNIC will be held on Sunday, June 17th Let us know please if you have anyone at Teresa Hayden's home at 1:00 pm.  in your family who is graduating this year Bring your own chair, and please contact so that we can celebrate with you!
Kathy Talbot to let her know if you are coming. Email or call the office and leave a message for Margaret, the church secretary. Thanks. 
<![if !vml]>

<![endif]>
Special Dates:
June 1, 8 & 15: "The Chosen" Bible Study Series at 6:00 pm
June 4 - Trinity Sunday Worship Service w Holy Communion
June 6: Strategic Planning Mtg. at 7:00pm 
June 10: Men's Breakfast-8:00 am at Mo's in Hanson
June 11: All Church Mtg. following worship
June 18: Father's Day!