First News

For

SEPTEMBER 2021

<![if !vml]><![endif]>
"Let God have you, and let God love you - and don't be surprised if your heart begins to hear music you've never heard and your feet learn to dance as never before".
Max Lucado
Psalm 19:14
May these words of my mouth and this meditation of my heart
be pleasing in your sight,
Lord, my Rock and my Redeemer.
We are exploring the possibility of adding a new monthly weeknight worship experience to our church calendar later this year. Please email Pastor Scott at swasdin@gmail.com with your preferences and thoughts.
UPCOMING:

*Gospel Concert-Sept. 12th

*Craft Fair-Sept. 18th 

*Rally Day-Sept. 19th

*Annual Pumpkin Patch

<![if !vml]><![endif]>      ON SEPTEMBER 19th

Fall is the time to begin again Sunday school and other exciting new programs

Mission Events -- Community Gatherings – Church Fellowship

Worship service at 10:00 AM followed by fellowship at 11:00 AM

"the time is coming – indeed it's here now- when a true worshipper

will worship the Father in spirit and in truth.

The Father is looking for those who will worship Him that way." John 4:23
<![if !vml]>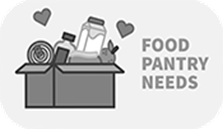 <![endif]>
Donations – Items You No Longer Need or Want
Cleaning house…..Downsizing……don't need something anymore…..
You may be thinking the church could use these; however at this time, the church does not.
Please Do Not bring any of your items to church.
Any appeals for donations will be posted in the newsletter or Wednesday Wonderings.
Thank you!
<![if !vml]><![endif]>

Our special offering for September will go to support the Massachusetts Council of Churches.  Today, the MCC is a council of seventeen denominations, committed to expressing the unity of the church in Christ and joining in common witness.

This organization is an ecumenical partnership of 17 Orthodox and Protestant churches/denominations in the state with approximately 1700 congregations.  Supported by the member denominations and investments, individual churches and anyone interested in furthering the work of the Council are encouraged to contribute. Please be as generous as you are able in this Special Offering, which will be taken up on Sunday, September 19th.

Use your numbered envelope with proper notation, or, if it is easier, you may send a check to the church.

Thank You!

<![if !vml]><![endif]>

Pumpkin Patch Volunteers Needed!
  The pumpkins arrive on 9/25/2021. Please contact Gail Clement at (617) 838-2842 or iamgjc@icloud.com if interested in volunteering to help.

<![if !vml]><![endif]>  See printed copy of First News.

WHITMAN FOOD PANTRY

Now more than ever, donations are needed for the food pantry.

Items most needed are

<![if !supportLists]>· <![endif]>case(s) of bottled water

<![if !supportLists]>· <![endif]>tomato soup, flour

<![if !supportLists]>· <![endif]>any kind of cookies

<![if !supportLists]>· <![endif]>jello and pudding. 

Cash or checks made out to Whitman Food Pantry are most welcome as well. Thank you for the wonderful response you always show; and a huge thank you to John Barr, who volunteers as our representative.