First News

For

NOVEMBER 2022

<![if !vml]><![endif]>
<![if !vml]>

<![endif]>
Monthly Men's Breakfast will be November 12th at MO's Place in Hanson at 8:00 am.
There will be a special Thanksgiving Thursday Night Alive on November 3rd at 7:00 pm. Feel free to bring your favorite side dish or dessert. Please join us for a fantastic night of fellowship, great food, and inspiring worship.
Joshua 1:9 "I've commanded you to be brave and strong, haven't I? Don't be alarmed or terrified because the Lord your God is with you wherever you go."
In 1789, our nation's first President, George Washington, issued the following proclamation: "Whereas it is the duty of all nations to acknowledge the providence of Almighty God, to obey His will, to be grateful for His benefits, and humbly to implore His protection and favor, and Whereas both houses of Congress have by their joint committee requested me to recommend to the people of the United States a day of public thanksgiving and prayer, to be observed by acknowledging with grateful hearts the many signal favors of Almighty God, Now therefore I do recommend and assign Thursday, the 26th day of November next, to be devoted by the people of these states to the service of that great and glorious being who is the beneficent author of all the good that was, that is, or that will be."
REMEMBER IN PRAYER  THOSE HOMEBOUND or in ASSISTED LIVING FACILITIES
especially Dorothy Brundige, Dianne Marcus and; Lillian Horner, at St. Joseph's Manor, 215 Thatcher St., Brockton.  
Give Thanks Bake Sale ~ November 20th
Break out your baking pans!
Buy or Bake a delicious treat
Goodies will be available before and after service.
All proceeds go to the MainSpring Sandwich Program.
TRUSTEES
The Trustees are investigating replacing the four oil tanks in the cellar with two new ones.
Our elevator passed state inspection and is so blessed for two more years.
Two doorbells by Ring, complete with video, have been installed at the church, one for the front door and one for the side door.  Internet wiring for wi-fi all throughout the church has been finished.
Also, cold patch was put in the gap between the front steps and the front stair walk, the doorsill for the front door has had a new cost of linseed oil, and above the office, the gutters have been cleaned and the railings are in the process of being painted. We are also getting princes on cleaning out the gutters on the main part of the church.  
 Respectfully submitted,
  by Mark Hall, Secretary for the Trustees
Pumpkin Patch News <![if !vml]>

<![endif]>
Huge thanks to all who have helped with the patch this year. We received over 1600 pumpkins this year on a less than ideal weather day. With the incredible hard work from members and the Scout Troops, unloading took just over 3 hours!
Sales this year have been incredible and help our church in so many ways.
The community gets excited every year for this fundraising event.
It is so much more than just a Pumpkin Patch to everyone who visits.
We still have a week left until Halloween, so check your calendars and sign up for a shift or two if you are able.  With everyone's help, we can have another great year!
  Signup Genius link is:
  https://www.signupgenius.com/go/4090a44adac23a2fc1-pumpkin2
Shifts this year are:  Monday to Friday the shifts are: 11:00- 2:00 and 2:00 to 5:00.
Saturday and Sunday shifts are: 9:00 to12:00; 12:00 to 3:00 and 3:00 to 6:00 Shifts this year are: 
<![if !vml]>

<![endif]>SAMARITAN'S PURSE CHRISTMAS SHOEBOX COLLECTION ONGOING!
Most needed at this time are kids small sized tee shirts, shorts, socks, underwear, washcloths, soap, toothbrushes, small toys, small sewing kits. Roberta has plenty school supplies aplenty.
The Deadline for returning the Shoeboxes and/or individual items for them is Sunday, November 6th. If you prefer to donate for the shipping costs, we will be paying $10 per box to ship. Any amount that is donated towards this worthy mission project is sincerely appreciated.
Finance Committee Update – October 2022                            <![if !vml]>

<![endif]>
The Finance Committee met on Tuesday, October 18.  This is our busiest time of year when several financial projects get underway. Committees are reminded that budget requests for FY23 are due by November 1.  We will begin budget work during the month of November and bring it to the Board in December.  Any further adjustments will take place in January in preparation for Annual Meeting.
Planning for the annual Stewardship Appeal is underway with Stewardship Sunday set for November 20.  Communion will be served as this year's theme is "From Bread and Cup to Faith and Giving."  Letters will be mailed by November 1 and pledge cards collected from Stewardship Sunday onward.
The Capital Campaign has continued to grow steadily.  We are still in the early stages – the campaign will run through the summer of 2023.  Progress has been good so far with many donors making memorial gifts ($300 of more).
Portfolio performance was reviewed.  The market has been down and is reflected in our totals, but our investment advisers remind us to maintain a long-term perspective which has proven over time to result in stronger yields.
Ron reported that the Pumpkin Patch is off to a roaring start with sales plus donations thus far.  This is our largest annual fundraiser which began in 2015.  Over these years, we have seen sales grow.  With increased sales, we retain a higher percentage, increasing from 25% to 33.3%.  Last year the church realized a profit. 
September contributions for operating budget were increased, bouncing back from June through August totals.  Expenses were also higher due to the end of the quarter when some predictable expenses come due.  The expenses resulted in a September deficit; year-to-date deficit to $16,000.
The Finance Committee is also looking into ways of encouraging online giving by making it even easier to make an online gift.  A group of church volunteers will work with the software provider to embed links or codes into our Facebook page, website, and all printed materials.  A simple click of a button or pointing a phone to a QR code, for instance, take a donor directly to the church's online giving page.  From there, a number of funds will be listed with a simple process to complete the transaction.
November and December will be an especially busy time for wrapping up this fiscal year and planning ahead to finance the church's needs for 2023 and beyond.
CAPITAL CAMPAIGN UPDATE <![if !vml]>

<![endif]>
                           From the Stewardship & Finance Committee
The Finance Committee is happy to report that the Capital Campaign drive has continued to grow steadily.
Several church members continue to make gifts in memory of beloved family or friends as "Rooted in Love" donors.  Memorial gifts of $300 or more may be made all at once or over time.  The campaign will continue through the summer of 2023.  Gifts of any size are genuinely appreciated in support of our efforts to invest in necessary equipment items as we aim to raise up to $10,000.
We hope to see this momentum continue to build as we approach nearly one-third of our overall goal.  A genuine thank you to everyone for helping to meet this challenge.
UPDATE FROM THE TREASURER
  For the nine months ending September 30th, contributions to operating resulted in a shortfall for the year to date.  See the printed First News for details.
  Quarterly bills were paid in September, which increased the deficit by approximately $3,000.
 ~Ron Dickinson
<![if !vml]>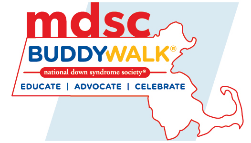 <![endif]>
WHITMAN FOOD PANTRY: SPECIAL OFFERING FOR NOVEMBER
Our special offering for November is the Whitman Food Pantry.  Offering will be taken up on Sunday, November 20th.
Food also continues to be collected for the Pantry. John Barr is our representative, and he sorts, quarantines, and delivers what is collected. Items most needed at this time are mayonnaise, stuffing mix, Hamburger Helper, Jello, puddings, Knorr's Rice & Noodles packets, bottled orange juice, Chef Boyardee, chocolate cake mixes & brownie mixes.  Thank you for the wonderful response members and friends of FCC Whitman show!