First News

For

JUNE 2021

<![if !vml]><![endif]>
<![if !vml]>

<![endif]>
1. Treasures of the Heart will be hosting an arts and crafts fair at our church on June 5th from 12:00-4:00 pm. A flyer is attached within the newsletter. There will be vendors both in the church fellowship hall and outside on the church lawn. Please make plans to visit this special event.
2. Pastor Scott is available most weeks during the summer for prayer and pastoral counseling Tuesday-Friday mornings. Please contact Scott or Margaret to set up appointments.
3. Prioritize time this summer to take walks, read good books, and think deeply about God's purpose for your life. I ask for your focused prayers on the vision plans God has inspired for our church in the short- and long-term future. Expect Christ to use our church in ways beyond our imaginations!"
4. "Are you on the eve of change? Embrace it. Accept it. Don't resist it. Change is not only a part of life, change is a necessary part of God's strategy. To use us to change the world, He alters Our assignments." -Max Lucado
Psalm 16:8 

"I am always aware of the Lord's presence; he is near, and nothing can shake me."
In His grip!
Pastor Scott
******************************************************************************************
<![if !vml]>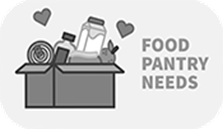 <![endif]> <![if !vml]>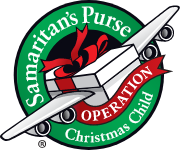 <![endif]>
REMEMBER IN PRAYER
 THOSE IN NURSING HOMES OR  
  ASSISTED LIVING FACILITIES
  especially:
 Dorothy Brundige, at home; Lillian Horner,
at Connemara Assisted Living, Brockton and
Winnie Robinson at All American Assisted Living, Hanson. 
 <![if !vml]>

<![endif]>
Church Member Brenda Mackinnon became a grandmother for the first time on Wednesday, May 12th. Her new grandson J. J. was born at 8:06 am weighing in at approx. 9lbs. Our very best wishes to Brenda, her son Jonathan and daughter-in-law Tiffany!
******************************************************************************************
COVID Guidelines Update
Beginning on Sunday, June 7th the following new guidelines will be in place.
Sanitizing of the sanctuary and all common areas will continue.
Hand sanitizer will be available throughout the church building.
IF FULLY VACCINATED, you are not required to wear a mask.
The pews will remain taped off to maintain Social Distancing.
The ushers will be collecting the offering from the pews.
Fellowship hall will be open for prepackaged snacks and drinks.
Starting in July the deacons will begin serving communion using the pre-filled cups
Thank you for your continued support in assuring our worship services remain safe.
SUMMER WORSHIP HOURS
Starting on Sunday, June 20th we will begin worship service at 9:30am
Sanctuary is Prayer - conditioned!
<![if !vml]>

<![endif]>
<![if !vml]>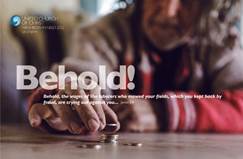 <![endif]>
  <![if !vml]>

<![endif]> Finance Committee News – June 2021
The Finance Committee met on Thursday, May 6, 2021 at 7:00 with Nick, Ron, and Jeanne present.
The Trustees have recommended replacing the heating system at the parsonage and obtained a quote of approximately $13,000 to replace both the heating system itself and the oil tank, both of which are many decades old.  Finance will recommend a strategy to fund the purchase to the Board which may include financing from a few combined sources, including capital and invested funds.
Budgetary matters were also reviewed and discussed.  Ron reported both on year-to-date revenue and expenses through April, one-third of the budget year.  He noted that contributions in the first few months were lower than last year although pledges raised for 2021 were higher than the previous year, mostly because non-pledge contributions are lower this year.  The bottom line has been close, owing greatly to the $2,500 monthly rental income from the YMCA.  When students returned to in-person classes in early April, the Y program ceased.  The resulting loss of that income will likely be a sizeable deficit by year-end.  It is hoped that the church can host other community programs in the future.  In the meantime, we will have to rely on fundraising, continued rental income, and interest earnings to make up the difference.
Bartholomew continues to manage our invested funds which are currently performing well.  As market conditions change, the portfolio is poised to adjust quickly to favor continued growth or to otherwise minimize any drops.
Next meeting is scheduled for June 8 at 7:00 p.m.
TRUSTEES UPDATE
The Trustee's main focus of work lately has been at the parsonage.  The boiler leaks and needs to be replaced and the oil tank will be replaced also, creating a modern, dependable heating system for many years to come.
Other accomplishments as of late: are removal of a large bee's nest, kitchen sink fan repairs, other plumbing work, shower door repairs and fertilizing the front yard. Ongoing projects are front storm door work and chandelier repairs. Once this work is done, the parsonage should be in good repair for quite some time.
On a separate note: A lawnmower has been donated to the church. Volunteers are needed to push it around the yard at the church to cut the grass.
For the shed lock combination, call Trustee Bruce Clement at (781) 447-4052. Thank you for your help!
<![if !vml]>

<![endif]>
<![if !vml]>

<![endif]>
 *****************************************************************************  
<![if !vml]>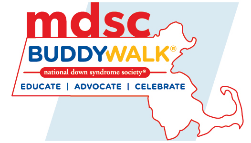 <![endif]>WHITMAN BOARD OF HEALTH IS SPONSORING A DRIVE-THRU
RABIES CLINIC FOR DOGS AND CATS
Wednesday, June 23rd
10:00 AM -12:00 NOON
Whitman Animal Shelter
100 Essex Street
Behind DPW Barn
Fee: $10:00 (Cash Only)
Proof of prior rabies vaccine is required to confirm your pet is eligible for the 3-year vaccine.
Without prior rabies information, the vaccine  will be for 1 yr.
<![if !vml]>
<![endif]>
 Pumpkin Patch Volunteers Needed!
<![if !supportLists]>· <![endif]>A second coordinator needed-someone with computer access.
<![if !supportLists]>· <![endif]>Finance Recorder
<![if !supportLists]>· <![endif]>Assistant Scheduler
  The pumpkins arrive on 9/25/2021.
 The coordinators duties are as follows:
<![if !supportLists]>· <![endif]>Advertising in local papers
<![if !supportLists]>· <![endif]>Arrange unloading of truck
<![if !supportLists]>· <![endif]>Set patch hours and schedule sales volunteers
<![if !supportLists]>· <![endif]>Daily sales collection and recording of sales on pumpkin patch website.
A "how to" booklet with websites and contacts, along with support will be provided.
Please contact Gail Clement if interested at (617)838-2842 or iamgjc@icloud.com
The Ministry of Christian Education
  JUNE 2021
<![if !vml]>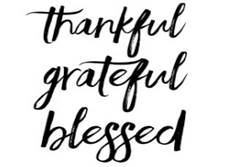 <![endif]>
Committee:                                       Members:
Donna McGlinchey-Chair                     Kelly Lopes
Jennifer Murphy-Secretary                  Lauretta Boyce
Rachel Eaton-Treasurer
The CE met via Zoom on May 11th at 7:00, following guidelines.
Children's Sunday will be on June 13th with the children helping Rev. Wasdin during the sermon.  You don't want to miss it. Please arrive at least 15 minutes before the start of church. Please stay after the sermon for some fun for the children. Let us make it special for them.
We are still in desperate need of Teachers and Helpers. I have been praying for a solution. If anyone is interested, please let me know. Any and all help is much appreciated. The few teachers we do have will be stepping down next year and until we can find replacements, they are unable to do that. Working with the children of the church is so rewarding.
We discussed having a parent meeting in October to plan some strategies for a successful school year. We would like the children to have classes and not always stay upstairs every week. Unfortunately, if we do not have teachers, we will be unable to have classes, they will be staying upstairs.
TO ALL GRADUATES: Congratulations and may all your dreams become reality. Believe in yourself and you will achieve anything when you walk in God's presence. He will guide you, if  your eyes, ears and heart are open to Him.  You've got this!
Please drop off your pennies for Heifer International. The container is still at the church.
Please reach out to me to let me know if your child(ren) has received or did not receive a Bible. Please contact me at dlmcglinchey013@gmail.com so that I can plan accordingly.
As a committee, we decided, with heavy hearts, that there will not be Sunday Sundaes or VBS this year. We will resume regularly schedule Sunday School starting with Rally Day on September 19th. You won't want to miss that day. You are going to love the 'SURPRISES'. I know I cannot wait. I am ready for us to get back into the 'normal' routine.
We continue to follow the Governor's guidelines and pray and continue to be positive and live in God's light as we make the decisions that are best for the children of our church. Please continue to have patience. We will get through this and will be stronger.
A Monthly Quote:  Faith tells me that no matter what lies ahead of me, God is already there.
Our next CE zoom meeting will be Tuesday, June 1st at 7:00 pm.
Stay safe and healthy!

God Bless,
Donna McGlinchey,
Chair of CE Committee