REMEMBER IN PRAYER  THOSE HOMEBOUND or in ASSISTED LIVING FACILITIES
especially Dorothy Brundige, Dianne Marcus and Marjorie Terzian, all at home; Lillian Horner, at St. 
Joseph's Manor, 215 Thatcher St., Brockton, MA
<![if !vml]>

<![endif]>  Our prayers and sympathy are with Angela, Wayne, Dehlia and Logan Brundige as they grieve the death of Angela's father.
MAY TREASURER'S REPORT
Quarter 1, 2022 Financial Results
The excessive price for oil and above average snowfall had a large impact on expenses. Total
oil deliveries in the 1st quarter cost $6,420 and snow removal/salting cost $5,410.  $3,245.
Operation receipts for the quarter total $22,730 vs. expenses of $30,690, leaving a negative position of $7,960.
Average Monthly Receipt $7,580
Average Monthly Expenses $10,230
Average Monthly Negative Position $2,650
<![if !vml]>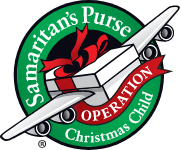 <![endif]>
WHITMAN FOOD PANTRY
 Food continues to be collected for the Pantry. There has been a substantial increase in requests for help in the past month, so your support is more important than ever. Items most needed at this time are regular mayonnaise, kids cereal,  laundry detergent, snack sized bags of cookies, candy or candy bars. Thank you.  
 <![if !vml]>

<![endif]>
STRENGTHEN the CHURCH
The Strengthen the Church (STC) Offering reflects the shared commitment of people across the United Church of Christ to cooperatively build up the UCC Conferences and the national setting equally share the gifts given by members and friends through their local congregations. The funds raised support leadership development, new churches, youth ministry, and innovation in existing congregations. By your generosity to this offering, which will be taken up all month, you build up the Body of Christ.  As God calls our congregations to be the church in new ways, your generosity will plant new churches, awaken new ideas in existing churches and develop the spiritual life in our youth and young adults.  
TRUSTEE NOTES
The trustees met April 13, 2022. It's elevator inspection time so that is in the works.  The church's Insurance Company wants to look at our church also, so that is pending.
The toilet in the men's room needs some attention, also pending.
The Boy Scouts will be helping with our spring cleanup near the end of this month.
The next Trustees Meetings will be on Wednesday, May 11th at 7:00 pm.
Bruce Clement is the Trustee of the month for May.  
Mark Hall, Trustee's Secretary
Confirmed in the faith
<![if !vml]>

<![endif]>
Confirmation, a rite many churches celebrate each spring, has biblical roots. In Acts 8, Peter and John are sent to lay their hands on new believers and pray for them to receive the Holy Spirit. In the early church, new Christians — usually adult converts — received baptism and confirmation as one ceremony. As more children were brought for baptism, pastors and priests would baptize, but only bishops would "confirm" a baptism, or make it official. Thus, the baptized were granted full membership in the church through confirmation.

Now confirmation allows young people, often after intensive Christian education, to profess for themselves the faith into which they were baptized. Confirmation serves as an important faith milestone, as young adults purposefully embrace a life of discipleship.
Here at First Congregational Church, several young people are preparing to be confirmed on Pentecost Sunday, June 5th. Please keep Logan Brundige, Paige Happeny, Cooper Preskins,  Nathan Smith and Jack Travis in your prayers during this preparation time. 
<![if !vml]>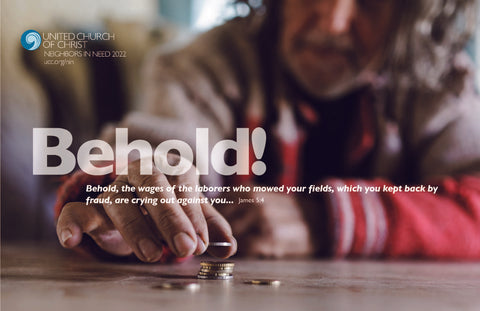 <![endif]>
<![if !vml]>
<![endif]>  Hello!
The Ministry of Christian Education met via Zoom April 5, 2022, at 7:00. We discussed upcoming events.
Bible Sunday will be May 1, 2022. So far, I have Casey, Jack, James, Josh, Leah and Zander  who will be presented with a Bible. If I have missed any child in the 3rd grade or above who does not have a Bible, please let me know.
Check out my "Upcoming Events" section below for some great 'Mark your Calendars'. Great news we will be having a PJ/Breakfast with the Pastor, Sunday Sundaes and Vacation Bible School (VBS). I am so excited to bring this all back.
Sundae Sundays are back for July and August. I will be reaching out to you to ask for help to cover a class or two.
VBS will run August 1 – August 4th from 8am-12pm. The cost will be $5/child or $20/family. This cost will go towards the snacks and supplies. Mark your calendars and share the week. Your child(ren) will love this time.
The next CE Meeting is Tuesday, April 5, 2022, at 7pm.
UPCOMING EVENTS/Mark your Calendars:
5/1/22: Bible Presentation
5/15/22: PJ/Breakfast with the Pastor
5/22/22: Children's Sunday
July-August: Sunday Sundaes
8/1-8/4: Vacation Bible School 8am-12pm
Monthly Quote:
"God is the source of our strength"
Stay safe and healthy!
Thank you and God Bless,
Donna McGlinchey, Chairman of Christian Education