First News

For

JANUARY 2022

<![if !vml]><![endif]>
 <![if !vml]>
<![endif]>
Psalm 96
1 Sing to the Lord(B) a new song;(C)
  sing to the Lord, all the earth.
2 Sing to the Lord, praise his name;(D)
  proclaim his salvation(E) day after day.
3 Declare his glory(F) among the nations,
  his marvelous deeds(G) among all peoples.
4 For great is the Lord and most worthy of praise;(H)
  he is to be feared(I) above all gods.(J)
5 For all the gods of the nations are idols,(K)
  but the Lord made the heavens.(L)
6 Splendor and majesty(M) are before him;
  strength and glory(N) are in his sanctuary.
Wednesday Night Alive returns on January 19th. Be casual and comfortable. Join us at 7:00 pm for an inspiring time of reflective praise and worship, great conversation, local coffee, and light bites.
Pastor Scott will resume pastoral counseling appointments Thursday and Friday mornings on January 6th.

<![if !supportLineBreakNewLine]>
<![endif]>
"Wherever you are, be all there. Live to the hilt every situation you believe to be the will of God."
~Jim Elliot

<![if !supportLineBreakNewLine]>
<![endif]>
"Let's make one resolution this year: to anchor ourselves to God's grace." ~Chuck Swindoll
<![if !vml]>

<![endif]>  
ANNUAL REPORTS DEADLINE
Please submit your Board and/or Committee's Annual Report(s) to the Church Office  by Tuesday, January 25th. Thank you!
New Year- New Opportunities
We are busier than ever!
The church programs cannot exist without you.
Please sign up to help with the following openings: Sunday mornings, Fellowship, Usher/Greeter, Wednesday Night Alive Service.
Also these ministries need new volunteer members: Trustees, Deacons, Mission,  & Sunday School.
Interested but need more information….
Volunteer information packets are available with signup sheets that you will find on the back table in the Sanctuary and on the table downstairs outside the church office.  
Have Questions?  Please email the church office @ uccwhitman@gmail.com
Together in Faith we can do amazing things!
Special request from the trustees
The trustees have hired the cleaning company of Nice and Clean as its new sexton.
Please contact Bruce Clement, who is the liaison, at (781) 447-4052 if you have any concerns or requests. Nice and Clean have a specific list of job duties and should not be approached directly.
Thank you!
<![if !vml]>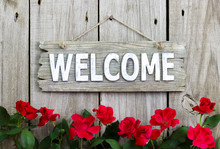 <![endif]>
REMEMBER IN PRAYER THOSE IN NURSING HOMES OR ASSISTED LIVING FACILITIES
especially Dorothy Brundige, at home;  Lillian Horner, at Connemara Assisted Living in Brockton, and Winnie Robinson, at All American Assisted Living in Hanson.
<![if !vml]>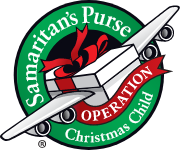 <![endif]> 
WHITMAN FOOD PANTRY
 Food continues to be collected for the Pantry. John Barr is our representative, and he sorts, quarantines, and delivers what is collected. Items most needed at this time are regular mayonnaise, kids cereal and laundry detergent. Thank you.  
AN INVITATION
Please make a 10" or shorter snowman, cut it out, and either put it up along the Snowmen's highway, which is part of the 100 plus piece Winter Village along the window in Fellowship Hall, or leave it in the church's office. The Village will remain in place throughout the winter months.
Reminder: Make certain to put your name on the back of your snowman  Thank you! 
~Rachel Eaton.
A prayer for Epiphany
<![if !vml]>
<![endif]>
O Lord Jesus Christ, heavenly King, thank you for bringing both Jews and Gentiles to hear your voice. Enable us to follow your holy Word, as those from the East followed the leading of a star. Give us grace to confess your holy name. Rule us by your Spirit, so that the joys of your birth may increase in us. Hear our prayers and cries. Accept our offerings, which you yourself have given us: the gold of our faith, the incense of our prayers, and the myrrh of our contrite hearts. Deliver us from the destructive ways of sin and lead us in the ways of peace and in the paths of righteousness. Grant us all, when this life is done, a participation in the joys of the Year of Jubilee in heaven, where we shall praise and serve you and the Father who live and reign in unity with the Holy Spirit, now and forever. Amen.
—Wilhelm Loeh (adapted)
<![if !vml]>

<![endif]>
<![if !vml]>

<![endif]> 
Hello,
I hope each one of you had a very Merry Christmas and will enjoy a happy and safe New Year!
The Board of Christian Education met via Zoom  December 7, 2021, at 7:00. We discussed upcoming events.
I am so happy to say the Advent Workshop on Sunday, December 5th, 12-2 was a great success. What a great way to set off the Christmas season. Thank you to all the volunteers, new faces, and friends from the past.  Man, do children grow up and fast! Great seeing the children enjoying themselves. I never realized until that day how much I missed the children's laughter and seeing the joy on their faces.
We also had our Christmas Pageant on Sunday, December 12th. We even had 'Mary' tell the story and announce the birth of our savior Jesus. Great job to all our young students.
We need a Grade 4-6 and Grade 7&8 teacher for the new year, starting in January. If anyone is interested or know someone who is interested in teaching, please reach out, to either me, or anyone on the CE committee. The children NEED you. I also NEED you.
It looks like we will be able to separate classes and grades again. When all the children are in attendance we have Pre-K-1st grade, Grades 2 & 3, Grades 4-6, and Grades 7&8. Our High School young adults who have been confirmed will assist in our classes. We encourage and thank them for their faith and support. The grades unfortunately may need to be adjusted with the lack of adult volunteers to teach.
We discussed meeting again on the first Tuesday of the month, so our next CE meeting is Tuesday, January 4, 2022, at 7:00.
Monthly Quote:
"A bird sitting in a tree is never afraid of the branch breaking, because it's trust is not in the branch, but in its wings."  Trust in your new beginnings and soar.
Stay safe and healthy!
Thank you and God Bless,
Donna McGlinchey, Chairman of the Christian Education Ministry